Smart Home Point launched in November 2019 with a view to be a central point for tips, tricks and information relating to smart home tech and home automation.
Smart homes are naturally a massive field, so this website aims to focus on more beginner-friendly smart home devices (such as Amazon Echo devices, Philips Hue smart lights and Ring devices) compared to really complex, professional level tech.
Equally home automation can be a tricky area to get into, sometimes requiring electrical and programming knowledge. Smart Home Point won't cover these complex areas in huge detail, instead preferring to cover entry-level automation devices (because this makes simple home automation more accessible than ever before).
Having said that, I do cover some beginner-friendly programming and Raspberry Pi topics when I think they can be useful.
If you prefer video over text, please check out our channels on: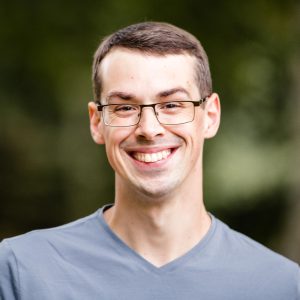 About the Author
I'm Tristan Perry, the person behind Smart Home Point. I'm a software developer 'by trade', and I have been producing software and websites since I was 10 or 11.
As you can probably guess, I'm fairly techy and I love gadgets and the idea of smart homes and home automation – hence me creating this website.
I'm also interested in housing, DIY and eco-friendly initiatives. Please feel free to follow me on Twitter.
In The Media
I have been on ABC7 News (Bay Area) discussing possible Wi-Fi jamming:
You can watch the full video here.
Smart home tech can improve people's lives, but there can be downsides to them too, so I'm always happy to discuss smart home issues with the media.
Contact Us
I hope that you like this website. If you have any comments or suggestions on it, please email me on:
tristan (at) smarthomepoint (dot) com
If you have specific product or tech queries, I'll do my best to help you out – but contacting the company who produce that device/tech might be a better idea.
Privacy Policy
I dislike people's data being misused just as much as you do – you can find full details of this website's data, cookie (and more) use in the privacy policy.
Smart Home Point is a property of Perry Media And Development Ltd (registration number 12856747), registered in England and Wales, UK.