Smart Home Point launched in November 2019 with a goal to be a central point for tips, tricks and information relating to smart home tech and home automation.
Smart homes are naturally a massive field, so this website aims to focus on more beginner-friendly smart home devices (such as Amazon Echo devices, Philips Hue smart lights and Ring devices) compared to really complex, professional level tech.
I talk more about our editorial standards later, but it's really important to me that we:
Write honestly and transparently about the pros

and cons

of any smart home products/features that we cover. I will never accept payments, or enter into 'sponsorships', that mean we can only say positive things about products.
Have hands-on knowledge and experience with the products that we discuss. While this isn't possible 100% of the time (especially if we only briefly mention an alternative product, or we are discussing a product that hasn't been released yet), it is our general aim to never write articles about things we know nothing about!
Smart Home Point is more than just a blog. If you prefer video/images over text, please check out our social media profiles:
About the Team
Tristan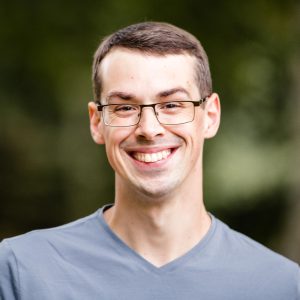 I'm Tristan Perry, the person who created Smart Home Point. I'm a software developer 'by trade', and I have been producing software and websites since I was 10 or 11.
As you can probably guess, I'm fairly techy and I love gadgets and the idea of smart homes and home automation – hence me creating this website.
I'm also interested in housing, DIY and eco-friendly initiatives. Please feel free to follow me on Twitter or on LinkedIn.
I hope that you like this website. If you have any comments or suggestions on it, please email me on:
Note: If you have specific product or tech queries, I'll do my best to help you out – but contacting the company who produce that device/tech might be a better idea.
Yvette
Yvette has written for Smart Home Point since January 2021, covering over a hundred articles for us in this time. Yvette owns a number of smart home products, from Amazon, Ring, Wyze, Nitebird, Gosund and more.
Yvette is the family troubleshooter for all kinds of weird and wonderful tech issues, dating back to helping with VCRs!
For feedback on any of her articles, please feel free to leave a blog comment (at the bottom of each article). Alternatively, Yvette's email address is below, although as mentioned above, specific tech queries should be guided to the company who makes that product.
Ownership & Contact Info
Smart Home Point is a property of Perry Media And Development Ltd, registered in England and Wales under company number 12856747.
Address: Unit A 82 James Carter Road, Mildenhall, Suffolk, England, IP28 7DE
Email: tristan@smarthomepoint.com
In The Media
Smart Home Point and its articles have been mentioned on a number of publications including Mashable, Lifehacker and Safehome.
I have also been on ABC7 News (Bay Area) discussing possible Wi-Fi jamming:
You can watch the full video here.
Smart home tech can improve people's lives, but there can be downsides to them too, so I'm always happy to discuss smart home issues with the media.
Editorial Guidelines
As an internet user for over two decades, I have increasingly become tired of all the random, faceless 'SEO blogs' that are out there. You know the ones – the content looks fairly well written (there might even be some flashy pictures included), but after reading the article, you're left with an all-too-familiar thought:
"I still don't really know how to fix my problem. I'll need to check out other websites instead."
As mentioned earlier, my main goal with Smart Home Point is to turn the tide against unhelpful content, and instead give useful, actionable advice to the smart home community. As a result, I have a few simple editorial guidelines:
Be honest and transparent. Cover the good and bad of a product.
Aim to always have hands-on experience (or knowledge) of the products we cover. Sometimes this isn't 100% possible (such as if we quickly mention an alternative product in passing, or we are discussing a product that hasn't been released yet), but it is our general aim to have hands-on experience wherever possible.
Always try and give clear, actionable advice to people. This means we'll never dive straight into really technical topics. In-fact, we will generally try to tailor our articles and videos to the beginner and intermediate audiences.
Our 'No AI' Policy
Following on from the above, we also have a 'no AI' policy. What this means is that we won't use the myriad of 'AI content' tools that exist to generate our content. This is because such tools are usually trained on the open internet, and… well, there is a lot of rubbish out there!
For example, if you ask ChatGPT what smart cameras support 24/7 recording, it will confidently tell you over and over that Ring and Blink do:
But there's a big flaw here: Ring and Blink do not offer 24/7 recording!! It's actually a bit of a controversy because Ring promised this many years ago – but still don't offer it.
That is why we will always write content ourselves, with our own hands-on experience, without these AI tools that frequently make up facts.
Affiliate Links And Paid Reviews/Sponsorship
From time to time, we will cover products on this blog and our social media platforms. When we genuinely like a product, we will say so – however we will also be honest and discuss the flaws of product's too.
To that end, while we might occasionally insert an affiliate link into an article – or receive a product for free to test it out – we always have two key principles for our product reviews:
We will never sign up to a contract or sponsorship deal that forces us to only say positive things about a product. I actually prefer purchasing products from online shops (because it means there is more time to review it at my leisure), however sometimes we do receive pre-release products for testing. When this happens, we will be clear that we received the product for testing, and we will never lie about (or omit) a product's flaws.
If/when we insert an affiliate link for a product, we will make it clear that it is an affiliate link. We will also only recommend that product if we genuinely like the product and think it is good. Since we always aim to publish genuinely helpful content, we will also generally aim to cover a product's alternatives too (instead of just recommending a single product, and then spamming affiliate links for that one product – like some blogs do!).
Privacy Policy
I dislike people's data being misused just as much as you do – you can find full details of this website's data, cookie (and more) use in the privacy policy.