So, you've got an Amazon Alexa device and you're wondering if it can control the lights outside your home just as easily as it can control the inside lights. Alexa can be used in lots of surprising ways – and taking control of your outdoor lighting is just one of them.
There's plenty of ways to use Alexa to control your home's lighting. Alexa's options go way beyond just using an Amazon Echo device.
Yes, Alexa can control your outside lights – even if they aren't smart lights! You can easily use Alexa to control smart outdoor lighting with an Amazon Echo, the Alexa app, or even from Alexa Auto in your car. You can use Alexa on regular outdoor lighting by hooking them up to a smart switch or smart plug and controlling the lights through that device.
Let's firstly take a closer look at all the different ways you can control outdoor lights with Alexa. If you're interested in the exact devices you'll need, though, please feel free to skip towards the end where we discuss smart switches and plugs in more detail.
The Complete Guide to Controlling Outdoor Smart Lights With Alexa
People often think of Alexa as just being the Amazon Echo device, but it's so much more than that. This is Amazon's integrated virtual assistant that pops up everywhere from smartwatches to cars.
We're going to walk you through all—yes all—the ways that you can use Alexa to control your outdoor lighting. By the end of this article you'll be a pro at using Amazon's flagship assistant to control your lights.
We're going to begin by talking about the basics of using Alexa to control any smart light. These can be outdoor or indoor smart lights. Then we'll get into some fun ways you can give regular outdoor lights some smart features.
Let's get started with the most common Alexa-powered device: Amazon Echo.
Amazon Echo and Outside Lights
Amazon's Echo is where Alexa first started. It's no wonder that people often think these two devices are the same. Alexa has grown well beyond its origins as just another "part" of the Echo device.
Echo seems pretty mysterious to the uninitiated. When you get at its core, it's really simple. Each Echo device is essentially made up of three parts: a speaker, a simple computer, and an internet connection.
This allows you to talk with the Echo device and use voice commands with Alexa. These voice commands are where we are going to get started. If you just want a list of voice commands you can use with Alexa, you can skip down to our list of lighting voice commands for Alexa.
Echo can control outdoor lighting just like any other Alexa device. You just issue voice commands and Amazon's server-side software does the rest.
However, you first need to get your smart home set up with Alexa. That all starts in Amazon's Alexa app.
The Alexa App
This is where we get to the heart of Alexa. The app, properly called Amazon Alexa, is where we make the real smart home magic happen. This app comes with plenty of features, but the one's we're interested in can control outdoor lighting.
The app does have some other features you'd expect from a smart assistant connected to the largest online retailer. You can take notes, make video calls, and, of course, buy things from Amazon. It's also got a robust smart home system built right in.
Alexa works with pretty much everything these days. Most major smart home device manufacturers are making their tech to work with Google, Apple, and Amazon right out of the box. Unless they have some exclusive deals, you can expect that their tech will play nicely with Alexa.
The Alexa app allows you to take real control over your smart home technology. You'll be able to organize your smart lights into different rooms, set schedules, and do all of the other functions you would expect from any other smart app.
The Alexa app also takes voice commands from your smartphone. You really don't need to worry about getting an echo device if you don't want one. You only need a smartphone with the Alexa app.
Controlling Outside Lights from Your Car With Alexa
Alexa Auto is a separate device that allows you to add some smart functionality to your vehicle. Your car might already have Alexa built-in, but if it doesn't Alexa Auto I was a great way to add this functionality to any older vehicle.
This is a dedicated device that you can purchase from Amazon or a variety of other retailers. Alexa Auto requires an internet connection which can either be provided by your vehicle or it can tether to your smartphone. You can think about Alexa Auto as adding smart functionality to your car.
You can also use this to control your lighting. Alexa Auto accepts the same voice commands that the rest of the Alexa devices take. This can be a great way to turn on the outside lights before you even pull up.
Using Alexa from Your Smartwatch
If you were thinking that there is an Alexa app for just about anything, you're probably right. The last one that we're going to touch on is the Alexa app for your smartwatch.
Fitbit and Samsung are just two of the manufacturers of smart wearables that can use Alexa. Amazon has not launched their own line of wearables yet, but Alexa does work on a variety of other devices. This is really going to depend on what type of smartwatch you own.
Having Alexa on your smartwatch is a great way to lose that feeling that you always need to have your smartphone on you. Alexa on your smartwatch allows you to control your home's smart technology while you're out on a jog or just walking around your house and not looking around your smartphone.
Some of the features might depend on the type of smartwatch you own. In theory, Alexa on a smartwatch can take voice commands and do a lot of the things that you can expect from other Alexa apps. Because smartwatches are smaller, you can expect some of these features to be paired back.
Amazon Alexa Voice Commands for Lights
Now let's get into the heart of the issue. So you got Alexa set up on an Amazon Echo, the app on your smartphone, or you're on your way home with an Alexa Auto connected to your vehicle… oh, but how do you control the lights?
The first thing to do is ensure that you have added the light within your Alexa App by going to "Devices" and then "Add":
Once added, you're able to control it via the Alexa app – but also your voice (which is much cooler!). We're going to go over all of the different voice commands you can use to control your smart lighting using Alexa. Let's get started.
Make sure to start all of these commands by waking up Alexa by saying "Alexa":
Turn on the lights
Turn off the lights
Turn on the porch light
Turn the drive light green
Dim the garage light by 25%
Make the lights warmer
Set the backyard to Party
Alexa also accepts a wide range of color options. You can use standard color names like green, blue, or red. You can also use more interesting colors like crimson and lavender. Alexa is able to change the color of your lights as long as you have smart lights that have color options.
Alexa can also dim lights and change their kelvin temperature, which is essentially how white or orange the lights appear:
There are plenty of advanced features that you can take control of using Alexa's lighting options. This is just a brief guide that will get you covered in the basics. These are the commands that you're going to be using 90% of the time.
All of our lighting options so far have been under the assumption that you're using smart lights outdoors. Philips Hue and other manufacturers all make smart lighting options that work outdoors. However, not everyone has smart lights outside.
Here are some options that you can consider if you're looking for smart lighting features outdoors without the smart lights themselves.
Using Alexa to Control Regular Outdoor Lights
So, you've got regular lights outdoors but you want them to have smart features. You don't need to run out and buy a bunch of Philips Hue bulbs and try to make the most of those outdoors. You can use a few clever workarounds and buy a few small devices to add smart features to your outdoor lighting.
Here's two quick workarounds to turn any light into a smart light.
Smart Switches and Dimmers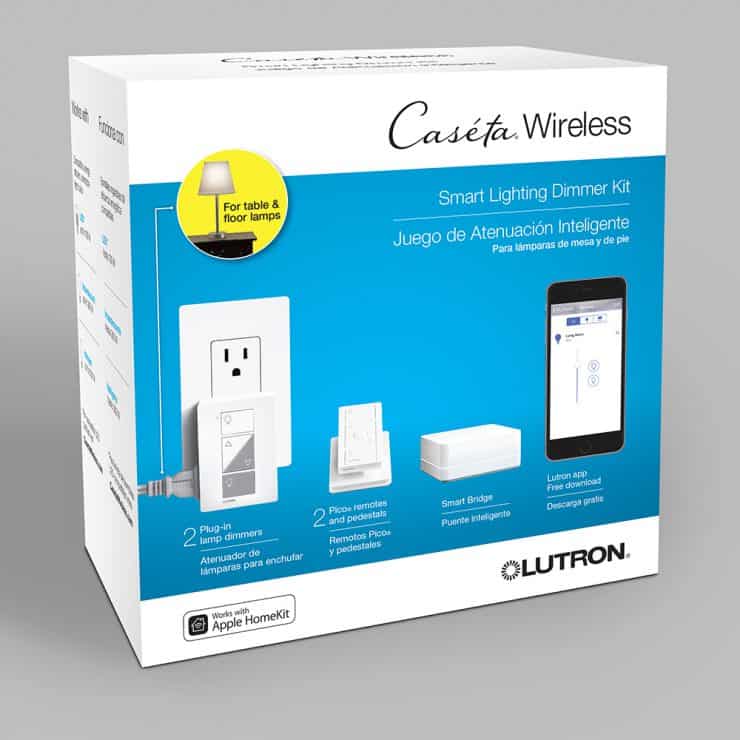 There are plenty of brands of smart switches and dimmers that work with Amazon's Alexa. The advantage of these switches and dimmers is that they can add smart functionality to regular lighting. Here's how it works.
All you need to do is replace the switch that controls your outdoor lighting with a smart switch. That's it. It's really that easy.
What this does is allows you to control the switch itself using Alexa. Rather than issuing a command to the light itself, you can use Alexa to send commands to the switch. This is a workaround that lets you take control of the light without replacing the light itself.
This is a great option for people who are looking to make more substantial changes to their home rather than just adding smart light bulbs and all the sockets.
Smart Plugs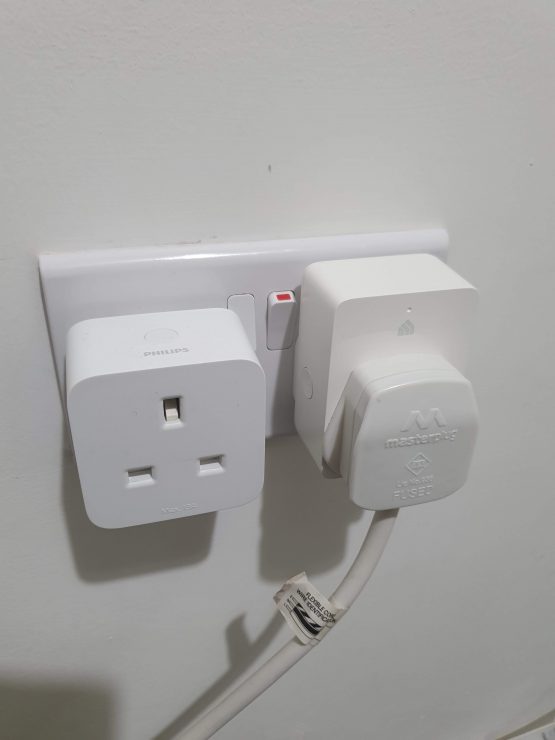 This last option is a clever way to add smart functions to lights that don't connect to switches. This can work for freestanding lights, plug-in floodlights, and anything else that connects directly into an electrical socket.
Smart plugs are the jack of all trades of the smart technology world. They are essentially many extension cords that interface between your electrical socket and the devices you plug into. They add basic on / off functionality to any device that they're connected to.
So whilst you won't be able to dim the end light, you can pair these devices with Alexa and use voice commands to turn lights on and off. The process is simple – if your smart plug is called "drive plug", you can just say:
"Alexa, turn off drive plug"
Keep in mind that you want to keep the physical switch for the light in the on position in order for this trick to work.