Audio problems can seem like they suddenly pop up in Amazon Echo devices. It can suddenly sound like your audio is glitching or like your favorite podcast has turned to static. Luckily, fixing Amazon Echo audio problems is usually just as easy as a quick reset.
Distorted audio from an Amazon Echo device can be caused by anything from Wi-Fi trouble to hardware failure. The first thing you should do is a factory reset followed by an update to make sure that your device is bug-free and up-to-date. After that, check your Bluetooth and Wi-Fi connections to make sure there's no network interference or bandwidth issues. The last possible cause is hardware failure and for that you'll need the warranty or a good return policy.
Here's how you can save the day for any audiophile in your life.
How To Fix Amazon Echo Music Distortion
Audio distortion on your Amazon Echo device can sound like anything from glitched audio to static and scratching noises. While this problem often goes away fairly quickly on its own, it's worth knowing how to troubleshoot and fix bad audio on an Amazon Echo device if the problem doesn't stop.
We're going to start with the easiest fixes first, and then work our way towards some more in-depth audio problems and hardware issues.
Issues With Third-Party Skills And Streaming Services
By default, an Amazon Echo supports music from Amazon Music – but if you're not a Prime or Amazon Music subscriber, this option will seem fairly pointless. Thankfully you can add extra music services and radio stations via skills – either through your voice, or within the Alexa app (under Settings then "Music & Podcasts):
The first thing you want to check if your Amazon Echo has been experiencing audio popping, scratching, or distortion is that your third party skills and streaming services are all working normally.
There's a good chance that the problem isn't with Amazon, Alexa, or your Echo device. The problem could be with your music streaming service of choice such as Apple music or Spotify. The good news is, there's an easy way to test whether or not the issue is with your device, or within the particular Skill that you're using.
In order to run this test, we're going to need to have Alexa play some audio that doesn't come from a skill. This means we're going to have to use one of the built-in features that uses the speaker system. The quickest way to do this is to simply ask Alexa a question.
Easy questions rely on built-in features rather than skills. You can try "Alexa, what's the weather like?" or "Alexa, what time is it in Glasgow?" to get a quick response that plays over the speaker. If Alexa's voice sounds clear and distortion free, your problem is likely with the skill in question.
This could be due to a glitch, server problems, or some other issue with that skill. You can try updating your Alexa devices, but this might be one of those cases where you need to switch skills or wait for the third-party company to patch things on their end.
Connection Issues
Another important thing to consider is that it might not be the speaker inside your Echo device that's causing these distortions. If you have your Amazon Echo device connected to external speakers, it could be those devices that are causing you trouble. There's also a good chance that it's "how" you've connected your speakers to your Amazon Echo device that's causing distortion.
Let's first check to see if it's the external speakers that are causing the noise. This is another really easy test. All you need to do is disconnect your external speakers from your Amazon Echo device and then connect them to another device such as your smartphone.
Next, play some music through your external speakers. If you still hear the distortion, the problem could be with the speakers themselves and not your Amazon Echo device. If the distortion stops, there's a good chance it was coming from your Amazon Echo device after all.
It's also worth considering that it could be the connection rather than the speakers themselves.
Amazon Echo devices can connect to external speakers using either Bluetooth or aux cables. Bluetooth is a type of radio communication that can receive interference which can lead to audio distortions. Aux cables can also wear down over time leading to static, scratching, and pops in your audio.
Try a new aux connection or switch up how you connect your speakers to your Amazon Echo to try and locate the problem with your audio. Once you find a problem, you should replace any old aux cables or look for any devices that are causing Bluetooth interference.
Too many devices using Bluetooth can cause interference and lower transmission quality. Bluetooth also has a limited range and has trouble passing through solid objects like walls.
Wi-Fi Interference
There's another type of radio communication that could be causing your audio distortion. Your Amazon Echo device relies on a Wi-Fi connection in order to stream music and other media. if your Wi-Fi connection is experiencing trouble, it could cause audio distortions and lower the quality of your music. In the worst case, the music might stop playing completely.
The first thing we should consider is your bandwidth. Streaming audio contents doesn't usually require much bandwidth, but if you have a busy household full of people playing video games and watching movies, you couldn't be experiencing a crowded internet connection.
Wi-Fi can also experience a lot of the same interference problems as Bluetooth. If your Amazon Echo device is too far away from your Wi-Fi router, it could be causing problems with the quality of your audio. Wi-Fi also has issues passing through solid objects like walls and floors which means an Amazon Echo device in a garage or basement might not be getting as strong of a signal as one in your kitchen.
Let's Talk About Packet Loss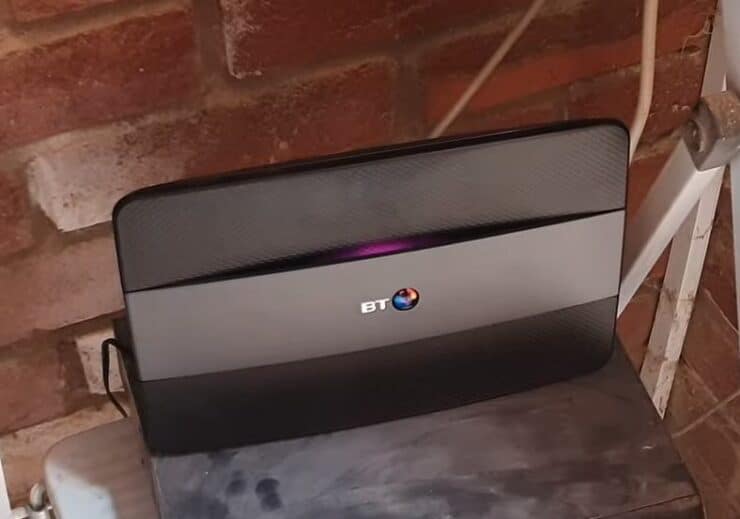 Packet loss is a common problem that can cause some serious audio distortions. In fact, it's got such a pronounced effect on audio that we need to give it its own section.
All of the information transferred over the internet is sent in units known as packets. When you stream your favorite songs, they're not sent as entire song files, but rather a bunch of small packets that together make up the full song.
If some of the packets get lost along the way, it can make the song sound garbled and chopped up. This is a very common and specific kind of distortion.
Packet loss can be caused by anything from an overcrowded Wi-Fi network to hardware failures. If you hear packet loss audio distortion, you know that you've definitely got a problem that's breaking up your connection somewhere along the path from the internet to your Amazon Echo device.
You can try and reduce packet loss by upgrading to the latest router, placing your Amazon Echo device closer to your Wi-Fi router, or lowering the traffic on the rest of your network if you happen to have a very busy, more demanding internet usage.
Software Issues
There could be software issues that are causing this problem. If your Amazon Alexa installation is out of date, and you could be experiencing audio distortions as a side effect of not upgrading.
We've all skipped a few software updates from time to time. It does get a little frustrating sometimes when companies keep pushing updates right when we feel like we're getting used to the latest version of a piece of software. However, staying updated and not only keeps your devices safe, it also can make sure that they work exactly how you expect them to.
An out-of-date Amazon Echo device can experience audio distortion and problems because the software starts to get out of alignment with the third-party Skills that play your music. Third-party companies, such as Apple, design of their apps and Skills to work with the latest edition of software.
If you haven't hit the update button in a while, your device might be struggling to play audio files that are designed for the latest version of your device's software.
The good news is that Echo devices usually auto-update, but you can always say "Alexa, check for software updates" just to double check whether there's a pending update.
If you're convinced that the error is with a third party skill, these also should auto-update – but you could always try removing the skill within the Alexa app. Just to go "More", "Skills & Games", then select the skill that you suspect has a problem. Then just click "Disable Skills":
Once that's done, wait a short time and try re-enabling the skill.
Glitches With Echo and Amazon (How To Factory Reset Alexa)
Then there are glitches with Amazon Echo and the Alexa software. Even if you have updated to the latest version of the technology, something might have gone awry along the way. These are glitches caused by internal problems in the software that need to be fixed by doing a factory reset.
Doing a factory reset for an Echo device is easy if you use the Alexa app. Here's how it's done for most makes and models of Echo devices:
Open your Alexa app
Tap Echo & Alexa
Scroll until you find the device you want to reset
Tap Factory Reset
It should only take a few moments for your device to reset. You'll need to repair your device with your app and adjust any preferences, settings, and install third-party Skills again. This should fix most bugs and glitches.
If you have an Echo device, but don't use the Alexa app or want to do a manual factory reset. The process changes from device to device.
If your device has a "reset" button that can be pressed with a tool or paper clip, then hold that for 15 seconds to reset your device. Other devices can be reset by holding the Action button for 25 seconds or a combination of the "mic" and "volume down" buttons at the same time for 25 seconds.
Hardware And Faulty Speakers
The last thing that could be causing your Amazon Echo device to have an audio distortion is faulty hardware or speakers. Unfortunately, there's not much that we can do to fix this particular cause of the problem. Whether your device has a factory default or it's just run through its life expectancy, these hardware problems typically spell the end for an Amazon Echo device.
If your device still has a warranty, you can try cashing that in to get a brand new Amazon Echo device. Amazon is typically flexible with its return services and you might be able to use that to get yourself in exchange for a device that has faulty speakers.