If you own a home, you no doubt have homeowner's insurance, in fact it's acutally a requirement that you do! You also no doubt want to make sure you maximize whatever discounts may be available to you. One way many homeowners save on their insurance, is by using a security system to protect their home.
Designed to protect the home inside and out, insurance companies consider a good security system to be a real asset to have. A major part of this is because a good security system helps protect the insurance companies' valuable asset – the house, thereby minimizing claims and money that they have to pay out.
In order to make their homes secure, many homeowners already have smart cameras installed, one of the most popular being the Ring Video Doorbell. Though it helps homeowners protect their homes, do insurance companies actually consider these devices to be security systems, and thereby offer discounts?
What Is the Ring Doorbell?
The Ring Video doorbell is one of Ring's best-selling items – and for good reason! This smart device is a smart home security camera and doorbell, all in one.
Via the Ring app, you can control your Ring Video Doorbell, and adjust its settings according to your needs and preferences.
When paired with the Chime, your doorbell can be heard throughout the house, even if you're not near your smart device. So not only is someone's arrival announced, but you can see them, hear them, and talk to them – without having to be right there at the door.
Many find this particularly useful when it comes to communicating with delivery personnel. You have the ability to let them know you're coming to the door soon – or to leave the package in a specific, and safe location if you're not home. And when it comes to unexpected, and possibly dangerous visitors, you can find out who they are and what they want, without having to open the door.
The Ring Video Doorbell comes in both wired and wireless versions that use a Wi-Fi connection to communicate with the Ring app. In the case of the Ring Doorbell Elite, this doorbell is powered over an Ethernet connection, which is designed to give you an even stronger internet connection.
Paired with their Ring Protect Subscription, your doorbell will not only alert you to motion, but also record and store video of motion detected events, as well as doorbell rings.
You can also set up motion zones so that motion is only detected in certain areas, and it even has night vision so you can see what's going on, even at night.
It's no doubt, then, that the Ring Video Doorbell is useful for keeping your home secure – but do insurance companies feel the same way?
Can it get me a Homeowner's Insurance Discount?
While the Ring Video Doorbell is an amazingly useful tool when it comes to home security, unfortunately, it doesn't qualify as a security system – not on its own anyway.
Unless you decide to have several doorbells (probably not the best idea), the Ring Video Doorbell typically only covers one part of the house, such as the front door. Though it can alert you to potentially suspicious activity, it can't alert authorities if someone were to actually break in, or if a fire emergency were to occur.
When offering discounts for security and alarm systems, insurance companies typically look for multi-faceted coverage. For example, systems that include motion sensors, deadbolts, smart locks, and fully-monitored security systems. Fully functional systems like these can get you up to a 10% discount in most cases.
Though cameras are useful tools of protection for your home, they're usually not required – but definitely couldn't hurt.
So while the Ring Video Doorbell is great at monitoring motion events and keeping you alert to the goings on around the perimeter of your home, you need a system that does more in order to qualify for a discount.
Fortunately, Ring has an option that just might get you that discount.
What Ring Products DO count as a security system?
If you're looking for home security with Ring, look no further than the Ring Alarm System. Ring offers two alarm systems, the Ring Alarm and the Ring Alarm Pro (available for pre-order now). Both come equipped with the components most would expect to see in a 'typical' alarm system.
For example, both come with keypads (2 if you order larger kits) so you can securely enter a code to arm and disarm your alarm system. They also provide motion sensors so that you can place them around your home in areas such as windows, doors, and hallways, offering all-around protection for your home.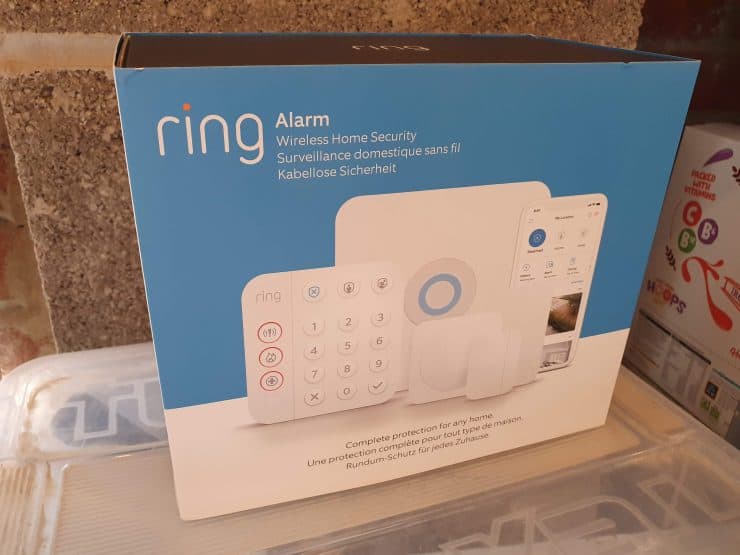 The Ring Alarm Pro steps it up a notch by adding a built-in eero 6 Wi-Fi router, giving your alarm system a strong, secure connection, ensuring you have continued protection even if your home Wi-Fi were to fail for some reason.
For the ultimate in protection, it's advised to purchase the Ring Protect Pro subscription at $20 per month, which offers a variety of what most would consider essentials for an alarm system.
With the Ring Protect Pro plan, which is designed specifically for the Ring Alarm Systems, your devices not only save the recordings of all motion-detected events, but also get 24/7 professional monitoring. This means that there's a team standing by to alert the proper authorities – whether it be police, ambulance, or firemen, if something were to happen.
Incentives like these are what many homeowner's insurance companies are looking for. They want all around protection so that their investment (your home) is well protected against some potentially costly- and deadly, situations.
Does The Ring Doorbell Work Well with the Ring Alarm System?
Well you'll be happy to know, yes, it does. In fact, all of Ring's smart cameras, including their video doorbell, can be added to the Ring app so that it can work along with your Ring Alarm System.
In the app, make sure all of your Ring smart devices are added. From there, you can go into your Settings, then Linked Devices. You can then create associations so that when one device detects motion, your Ring Alarm System will react accordingly, helping your smart home system work more efficiently to keep you and your loved ones safe.
For example, you could have an automation between your Ring Alarm's sensors and your security cameras. When one of your sensors detects motion, it can trigger your outside cameras to turn on, preferably with floodlights, and record the source of motion.
Similar can go for the Ring doorbell. You can set it so that when a sensor detects motion, your Ring Video doorbell records said source of motion.
Or, when someone rings your Ring video doorbell, it can trigger other cameras to come on and record as well. There are many smart home automation options you can explore when it comes to your Ring doorbell and your Ring Alarm System.
Of course, to be able to use all of these options effectively, you'll need the Ring Protect Plan Pro. This works with your alarm system, as well as your other Ring devices to make sure that all motion detected events are recorded and stored for future viewing and offers the professional 24/7 monitoring as well.
Alternative Doorbell and Alarm Systems that count as security systems
When most people think of security systems, popular names such as ADT and Brinks come to mind. Both are long-standing popular names that also incorporate smart cameras into their system.
With the prevalence of smart home cameras appearing in most homes, insurance companies have taken the benefits of these into consideration more and more, and have started giving more preference to systems that include smart cameras.
While systems like ADT and Brinks, as well as the Ring Alarm System, are great options for home security, there are still other security systems that may just count towards that homeowner's insurance discount.
Wyze, for example, offers a Home Monitoring System. Much like the Ring Alarm System, when paired with their subscription plan that you can pay annually or monthly, it can alert the proper authorities should an emergency occur.
Wyze gives you the option to build your own alarm system as it were, giving you options such as a keypad, motion sensors, indoor cams, and even their video doorbell.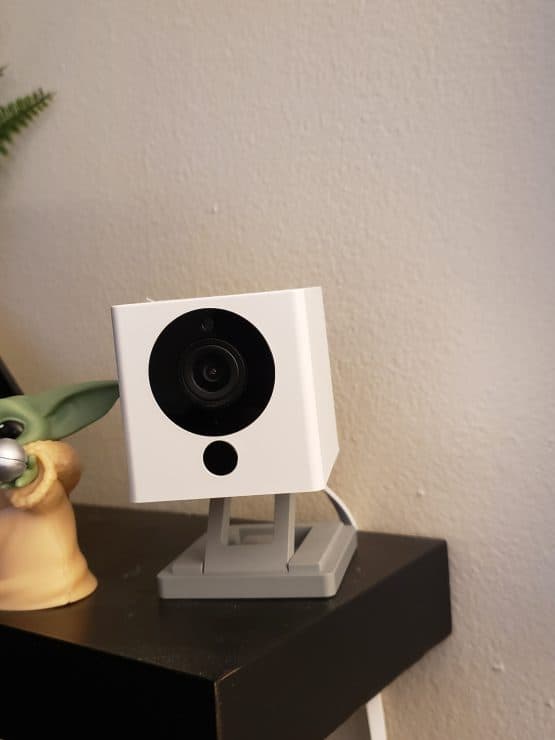 They offer everything you need to have full, comprehensive courage of the inside and outside of your home.
Simplisafe is also another popular option. Though a little more expensive that both Ring and Wyze (Simplisafe's main subscription plan is $24.99 per month), many argue that it's worth it. Simplisafe offers extremely thorough coverage of your home. Their bundles include indoor and outdoor cameras – including a video doorbell, sensors, sirens, as well as hazard sensors that can detect potential threats like fire and carbon monoxide. It's no wonder that many insurance companies tend to offer bigger discounts for homes secured with Simplisafe.
Security Matters
Insurance companies don't always give smart cameras on their own the credit they deserve, especially where it counts – your wallet. However, they do offer some nice discounts if your smart home cameras are part of a more complex security system.
Whether it's the Ring Alarm System, Wyze Home Monitoring System, or Simplisafe, protecting your home with a smart security system goes beyond insurance discounts. It gives you the peace of mind you need for yourself and your family. But of course, the insurance savings don't hurt either.