Most smart home cameras are reliant on Wi-Fi in order to work properly. This enables them to connect to their respective apps, as well as upload recorded videos to the Cloud. In fact, many smart cameras won't work without it. But what about those that offer local storage, such as Eufy?
Some Eufy cams offer local storage, so users have wondered – does this mean that they can record and store footage, even if the Wi-Fi goes out? After all, this is one reason many opt for local storage in the first place. So does Eufy support wireless recordings, or offer cellular backup in the case of a Wi-fi outage? The short answer is…
Eufy's cameras and doorbells have been known to lose recordings when the Wi-Fi is out, in some cases even when local storage is enabled. And cellular backup isn't supported by Eufy products either, so you can't fall back to cellular internet when the Wi-Fi is out.
But thankfully there is a bit more to it than that – let's start by covering Eufy's product line-up and what subscriptions are offered.
What is Eufy?
Much like other big names such as Ring and Wyze, Eufy is a manufacturer of smart home devices, particularly smart home cameras. They have an extensive product line that extends way past home security.
Their varied product line includes robot vacuums, smart scales, and even a dog paw cleaner! But their most notable and popular product is their line of smart home cameras. This line even includes a pet camera! They offer indoor and outdoor cameras, and some are wired (or plug-in), whereas others are battery based.
Their line of video doorbells has even recently introduced a wired version, too, which is designed to be wired directly into your existing doorbell wiring.
Unlike many smart camera brands, Eufy doesn't require a subscription plan in order for your cameras to record and store videos. This is definitely a plus, as their cameras tend to veer on the higher end when it comes to prices. Not having to shell out extra money for a subscription plan definitely puts them above the competition.
The only time you'd have to pay a separate fee is if you opt for Eufy's 24/7 Monitoring Service, which comes in two tiers – Basic and Plus. These plans cost $2.99 per month or $9.99 per month (per camera), respectively. These are cloud-based plans, however, and so any cloud based recordings would fail to work if your Wi-Fi is out.
To use your Eufy cameras, you'll need to download and create an account in the Eufy Security app.
This is essentially your control center for all of your Eufy devices. You set them up in the Eufy security app, as well as configure their settings. This is also where your recorded videos are stored.
Another great factor of Eufy cameras is that they offer local storage in addition to Cloud Storage. How does this work? And does this feature benefit you if the Wi-Fi is out?
Eufy Devices: Local vs Cloud Storage
In addition to uploading and storing video on the Cloud, Eufy cameras also offer local storage. It's an added level of security and convenience, making sure you don't lose out on any important footage. eufy's local storage is either in the device itself, via a microSD card, or on a separate device called the HomeBase.
For example, cameras such as those in the SoloCam series offer 8 GB of local storage within the camera itself. The Video Doorbell 2K Wired version has 4 GB of internal storage on the doorbell.
When it comes to the wired Solo IndoorCam C24, you have the option of using a microSD card that stores up to 128 GB of data.
When it comes to the HomeBase, this separate device also stores data locally. The HomeBase is a necessary device for the 2/2C/2C Pro Eufycams, as well as the battery-powered video doorbells. It allows the cameras to connect to the internet via your home router. The HomeBase also offers up to 16 GB of local storage, amounting to about 3 months worth of recordings.
The original Eufycam uses the HomeBase, while the Eufycam E uses the HomeBase E, and the 2/2C/2C Pro series uses the HomeBase 2.
Each HomeBase allows for up to 16 Eufycams to be connected to it, and has a range of 90 meters, or about 295 feet, without obstructions. You can even use more than one HomeBase for a stronger connection.
Being that Eufy cams offer local storage for your recordings, what does this mean in the event of a power or internet outage?
Eufy During a Wi-Fi Outage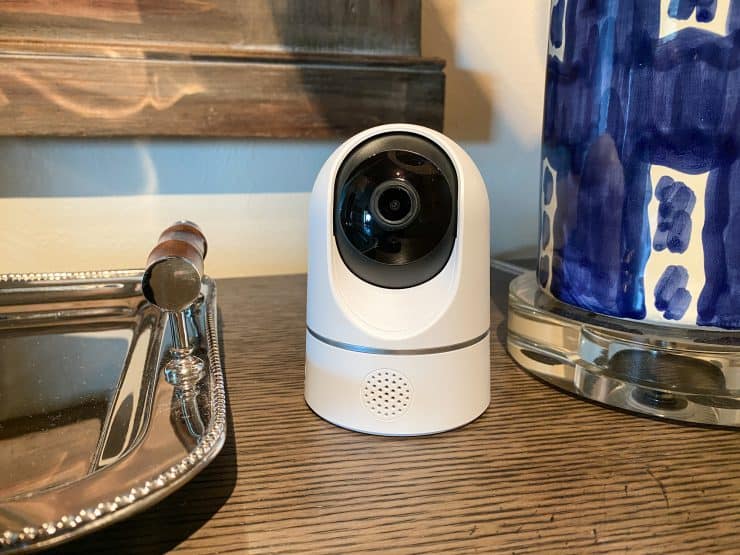 Most of the time, Eufy users have no issues with their devices. But, as with all tech, at some point there are issues.
Some users report that even with local storage, no recordings are stored during the period that their Wi-Fi is out. In addition, their cameras (namely those equipped with sirens) don't even react if someone crosses their field of detection.
This is an understandably frustrating issue! Eufy claims that because their cameras are equipped with local storage, recordings will continue, even when the internet is out. When the internet is finally restored, the recordings should automatically be uploaded to the Eufy Security app so that you can view them. But, in many cases, this doesn't happen.
So what's going on? Is there any kind of cellular backup in place in the event of an internet outage?
Does Eufy Support Cellular Backup?
Eufy cameras have local storage where recordings can be stored, even during the event of an internet outage. Unfortunately, however, Eufy does not support cellular backup. If the internet goes out for any period of time, even videos that are recorded locally to the device, microSD card, or HomeBase, won't be uploaded to the Cloud. This means you won't be able to see any recorded videos in the Eufy Security app until an internet connection has been restored.
If the power goes out, however, the cameras won't even be able to record locally, unless the specific camera is battery-operated. But, you can try different methods of getting your cameras to work, depending on the model of camera that you have.
Troubleshooting Eufy During an Outage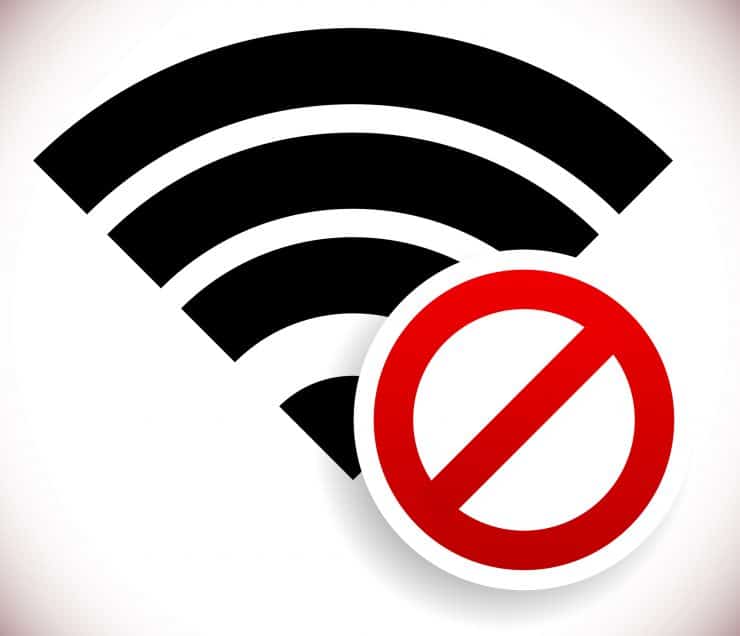 So you're having, or want to prepare for a Wi-Fi and/or power outage. The preparation or steps you take to get your cameras to work depends on the model of camera you're using.
For example, if you're using a battery-operated camera, such as the EufyCam 2 or Video Doorbell 2K, neither power nor internet outages will affect them much. Because they have power, they will continue to locally record and store videos on the HomeBase.
Now, some users have reported that even when the internet and/or power is restored, there are no new videos uploaded to the Eufy app. This may be due in part to the router or HomeBase. If, during an internet or power outage, the HomeBase or router is restarted, videos recorded during the outage will be lost.
As a result, no recordings taken during the outage will be uploaded to the Cloud. In addition, because there is no internet connection, some cameras may not even respond to motion events, which may also be a culprit to a lack of recordings.
Having no connection to the Eufy app may also cause issues with the cameras not responding as they should. These are problems that Eufy has yet to address (alongside other issues, including a poor bitrate resulting in bad image quality).
Now, in the case of wired cameras, if the internet goes out, you will still get local recording. However, if the power goes out, the cameras will not work. They need a power source in order to function. The same goes with cameras that require the HomeBase. If the HomeBase isn't receiving power, no recordings will be saved.
Eufy Solutions For Internet Outages
If you're experiencing an internet outage, but still want your videos uploaded to the Cloud, as well as locally, you can try using a mobile hotspot.
Depending on the type of mobile hotspot you have available – whether it's from your smartphone, or a separate device, the connection may be subpar. However, if it means the difference between having full functionality of your security cameras, or none at all, a mobile hotspot is a good temporary solution.
Users have found that using a separate hotspot device, usually provided by your mobile service carrier or ISP, often yields much better results in terms of connection. Eufy cameras more readily connect to these devices, and the connection is often stronger and more stable.
Side Note: Alternatively, an increasing number of ISPs are offering routers with built-in cellular backup (often for an additional fee). These can be worth paying for, because your home will continue to have internet (via the cell signal) even when the main internet is out. This signal is also usually broadcast under the existing Wi-Fi network name, meaning that you don't need to constantly be changing the Wi-Fi details on all of your Eufy devices.
Power Outage Solutions With Eufy
To prepare for the event of a power outage, it's a good idea to purchase an alternate power source for your cameras.
Eufy sells a battery backup device, but it's solely for the HomeBase2 and outdoor cams. It doesn't need to be set up in the Eufy app, just connected to your HomeBase2 or outdoor cam to provide power during an outage.
If you want to power other devices, you may consider using a portable charging pack, sold at most electronic stores. Check with Eufy support in advance to make sure any portable charging device you go with, is compatible with your Eufy camera.
Alternatively you could explore purchasing a UPS, although this will often be a lot more expensive than just purchasing a few battery-based cameras as a backup.
Alternatives to Eufy
If Eufy just isn't going to cut it, but you still want a camera that offers local storage, you can try a couple of other options. One such option, is Wyze.
Indoor Wyze Cams have microSD card slots where recordings are stored.
The Outdoor Wyze cams have a Base Station that they locally record to. The Base Station contains a microSD card slot where you can install a microSD card so that recordings can be stored.
Because of their ability to record locally, Wyze cameras can be used even if the internet goes out. When the internet is restored, the recordings will be uploaded to the Cloud, then visible in the Wyze app.
Another great option is the Ring Alam Pro System. The Ring Alarm Pro System not only offers 24/7 Monitoring (for a fee), but you can add cameras and sensors onto the system as well. Unlike Eufy, the Ring Alarm Pro System does have cellular backup, as well as battery backup. This means, in the event of a power and/or internet outage, you still get coverage so that your home remains protected. Because of this, many have decided to switch from Eufy, to Ring.
Coverage When You Need It Most
Eufy cameras are a great way to keep your home safe. However, its only fully effective when the power and internet are on. While different models have different capabilities, most require at least power to function. Fortunately, a battery backup and the use of a mobile hotspot can be a hold over while services are out.
If the workarounds for Eufy don't work for you, you may decide to opt for a different camera, or alarm system. Wyze and Ring are two popular contenders in this department. Wyze offers the coveted local storage, and Ring via their Ring Alarm System Pro offers battery and cellular backup during emergencies. One way or another, there are options for you to keep your home safe and secure – even during an outage.