Smart technology is supposed to make everything easier, but sometimes it can feel like a hassle if you constantly have to figure out how to get different users to control your Kasa smart tech. How can you get multiple users to control the devices in your home? Well the short answer is (unfortunately):
Kasa devices can only ever be registered to a single user which means that the easiest option is simply to share the login information for your Kasa app. You can also register the devices to a third-party hub, like Apple HomeKit, and use voice commands to control your Kasa devices.
You also have other options like using smart switches, creating a dedicated shared device, or following a few cybersecurity tips for safely sharing your app login info.
Let's go through everything you need to know about Kasa devices and sharing user login information with different accounts so that everyone can control the smart tech in your home.
The Kasa Product Line
Kasa makes an impressive range of smart products. They can be divided into four major categories: smart cameras, smart lighting, smart plugs, and, of course, their smart switches.
Kasa has built a reputation for disrupting the status quo of the smart device market. While other brands have specialized in one or two specific areas, Kasa is looking to create affordable alternatives to pretty much everything on the market today.
Kasa Smart Cameras
Kasa offers a range of smart security cameras. They create stickup cameras, security systems, and their own equivalent of the doorbell camera. Their doorbell cameras are a highlight of their security camera line as they offer an alternative to the popular, and market dominating, Ring cameras.
Kasa Smart Plugs
Kasa smart plugs are a great choice for people who want to add smart features to older technology. These let you add basic on/off smart features to lamps, air purifiers, and—why not—even your vintage toaster!
Kasa's smart plugs let you bring your older technology into the era of smart, fully connected, devices.
Kasa Lights
Kasa's selection of smart lights rival what Philips Hue is bringing to the market. They offer basic LED and vintage smart light bulbs as well as smart string lights of various colors and capabilities.
Kasa Smart Switches
Kasa's line of smart switches is really where this brand shines. Smart switches transform the very walls of your home into something much more integrated and, well, smart!
They give you new options for controlling all of your smart devices, but they also represent the first steps in a new direction for smart tech. With smart switches, your smart technology is more than just a few gadgets you place around your home—it is your home itself!
How Kasa Devices Are Managed
Kasa smart devices are managed through a central app called the Kasa Smart app.
You'll need the Kasa Smart app if you plan on using these devices. In order to use the app properly, you'll need to set up an account with Kasa. This account allows you to link all of your devices to a central account, so you can set your preferences as well as some of the smart features:
Any device that you log into can control your smart devices. This means that you can install the Kasa app on a tablet, smartphone, or other similar device and take control of the smart technology in your home in a matter where you are in the world. Heck, it even works on Chromebooks (because they allow you to install Android-based apps):
This does leave us with one big question about Kasa smart technology. What are your options if you're looking to share control of these devices with other users?
Yes, you can share control of your Kasa devices with other individuals. However, there's only one way to have multiple users control the same Kasa devices: you're going to need to share your Kasa app login information with everyone you want to be able to control your smart technology. They will then be logged in against your Kasa account:
They can have their own devices, but they're going to need your login information in order to be able to access your Kasa smart tech. This means that you'll have to hand over your app password and login email in order to share control.
This might be a deal-breaker for some security-minded Kasa consumers. You don't want to make a habit of handing out passwords and login details – even if you do change the password frequently (note: this process does log out all logged-in users, at least):
We do have a few clever workarounds that can help you share your Kasa devices even if you don't want to give up your password details.
How to Have Multiple Users on One Kasa Device
You've got two major workarounds when it comes to sharing control of your Kasa smart technology. These are going to give you some options for helping friends and family control the smart technology in your home.
After all, smart technology is all about making things more accessible and giving you greater control over your everyday life. Let's get some of the roadblocks out of the way so the people that you invite over to your home have just as much control as you do.
Third-Party Hubs with Voice Commands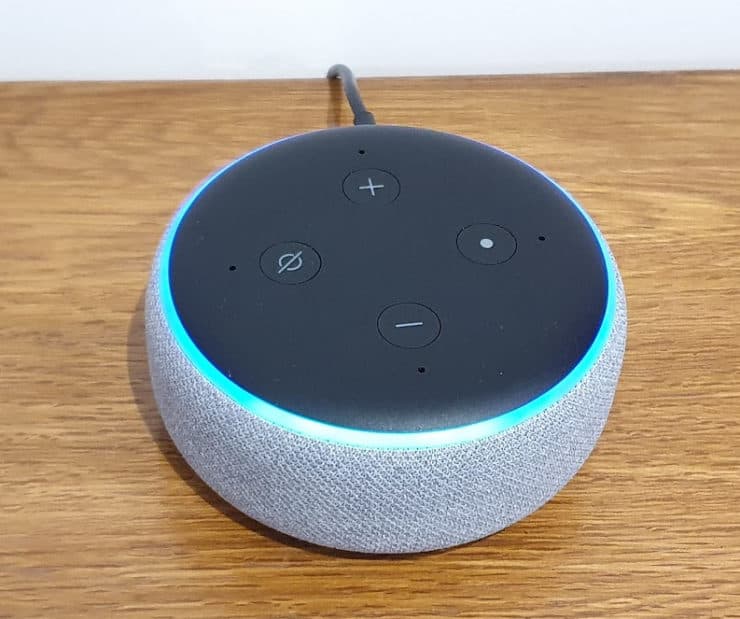 One of the easiest ways is to share control of your Kasa devices to take advantage of third-party hubs and the voice command features they will introduce to your smart ecosystem.
Apple HomeKit, Alexa, and Google Nest are all compatible with Kasa. All you need to do is link your Kasa devices into these third-party hubs, and you can use voice commands to control all of your Kasa smart technology.
This is a great way to help family, friends, and anyone stopping by for a visit gain basic control over your Kasa technology without having to share your password.
Note: This fix does come with one big drawback. Besides the fact that you'll need to integrate a third-party hub into your smart ecosystem, the amount of control that other users will have over your smart system will be limited to what they can accomplish through voice commands alone.
This is a great fix for visiting family and friends, but if you have a live-in partner or older kids that need to control your smart tech, this might be a little limiting.
Let's look at another option that gives people more granular control.
One of the most fun aspects of smart technology is embracing the spirit of DIY. We're going to quickly walk you through making a DIY control station for all of your smart technology that anyone in your home can use.
All you need to do is buy an iPad or similar tablet and install the Kasa smart app onto that tablet. Then, all you need to do is log into that tablet and leave it unlocked. This will allow anyone who lives with you or frequently visits your home a quick and easy way to gain a more detailed control over your Kasa smart technology.
Now, you can also use this to control other smart tech as well. You'll just need to load this tablet up with all of the control apps from the smart technology brands you use.
The only big drawback is that this does mean purchasing a dedicated device that will only ever act as a base station for all of your different smart technology brands. However, it does present you with an exciting way to get all of the controls in one place that's easily accessible—without sharing your password.
Alternative: The new Amazon Echo Show 15 is designed to be wall mounted and used in a similar way – i.e. as a smart home hub. It looks pretty flashy, although it's not exactly cheap. Using a tablet that you have laying around would work out much cheaper.
Smart Switches
Here's another quick fix that might be the most cost and time effective.
If your biggest problem is that guests aren't able to control basic smart features like lighting, all you need to do is buy some smart switches.
Kasa even makes one of the best lines of smart switches out there. Integrate a few of these smart switches into your home, and now your guests won't need to ask for your app login every time they want to change the light settings.
So, if you've made it this far you're probably still looking for more solutions outside of what we've already covered. Sharing the login information for your app is never an ideal option, but it can be done relatively safely as long as you follow a few basic principles.
The first thing we need to cover is that you never want to use shared (cross-website) passwords. This means that the password, and ideally the login email itself, for your Kasa app will not be used anywhere else. This means you're only ever giving someone the login information to your Kasa app, and not accidentally giving them the login information to a much more vital account.
You should also frequently change this password. This is especially true if you have guests coming and going. After your friends take off, simply change the password to something new and you can rest assured that you're the only person with the login information. Thankfully the Kasa app will log-out any other users, when you change the password.
Finally, you should check the Login Activity within the Kasa app, to ensure that only certain recognized devices are logged in and using your Kasa account. After all, if someone shares your Kasa account with a third party (such as a friend who has stayed over for one night), you wouldn't want them to have access to your Kasa account going forward.

To check this, click the Menu (within the Kasa app) and then "View Account". Then click on "Login Security" and "Login Activity":
This screen will list any devices that are logged in, and you can click on them to get further information on them:
These steps will allow you to share the login information for your Kasa app so that people you trust can control some of the user-friendly smart technology in your home. The best part is, these tips will help you share your login without leaving you feeling exposed or risking your basic cybersecurity.