Kasa devices are a great way to supplement your current smart home system. However, what do you do when these devices, or the Kasa app itself, start to struggle with connection problems?
If your Kasa device has an "unreachable" error, that means that the app, the device, or your Wi-Fi network or having trouble getting connected. The first thing you should check is to make sure that all of your Kasa devices are on the same Wi-Fi network as your smartphone. After that, you can factory reset the devices, uninstall and reinstall the Kasa app, and even check for hardware problems to make sure that your Kasa devices are working.
Let's take a closer look at the Kasa brand and see what we can do about this common Kasa app bug.
What Smart Devices Does Kasa Make?
Kasa is a newer brand on the smart device scene, but you might recognize their parent company. Kasa devices are made by the popular router brand TP-Link. Kasa offers a wide range of smart devices covering everything from security cameras to smart plugs.
Kasa's security cameras aim to offer an alternative to big name brands like Ring. They also offer indoor and outdoor cameras. All of these devices use Wi-Fi as their main way of connecting.
Kasa also offers smart switches, smart plugs and power strips, and smart lighting. Their products are currently covering many of the same devices as offered by their brand-name competitors.
This means Kasa is becoming a popular choice for people who want an alternative to Amazon, Ring, Google, and Philips Hue. This also means that Kasa connection bugs are under a bigger spotlight than ever before.
Before we take a look at how to fix connection problems with Kasa devices, we need to figure out how they connect.
How Kasa Devices Connect
You'll find plenty of connection protocols when shopping for smart devices. Some common choices are ZigBee, Z-Wave, cellular data, and a few proprietary connection protocols here and there. However, the ever popular Wi-Fi still stands at the top of this list.
Smart devices that connect over Wi-Fi have some benefits and some trade-offs. They are often easy to set up and convenient for people who don't want to be saddled with a variety of smart hubs. Wi-fi based devices do have the downside of needing to use your Wi-Fi bandwidth and can create some connectivity problems of their own.
The Kasa Connection Problem
Kasa devices have a reputation for connection problems with their app. Some users report that none of their Kasa devices appear connected after they open their Kasa app, instead showing an "Unreachable" error:
This means that you won't be able to use all of those convenient smart features until you can get your Kasa devices connected.
While there is no permanent solution yet in sight, there are a few fixes we can try to overcome this connection problem.
How to Fix Kasa Devices Not Connecting
We're going to start with the easiest fixes first and then work our way up to some more involved options. This will let you spot check any quick problems that you can fix before spending your time on some slightly more complicated solutions.
1. Pick the Right Wi-Fi Network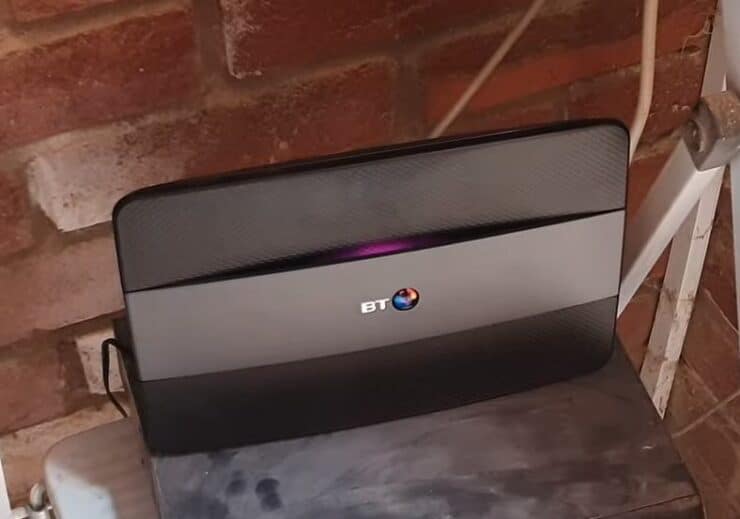 Smart devices can be a little picky about the Wi-Fi networks that they use.
The first thing you want to do is make sure that your Kasa smart devices and your smartphone are both connected to the same Wi-Fi network. Even if different Wi-Fi networks are all on the same router or Internet Service Provider account, smart devices have to be on the same Wi-Fi network in order to communicate with each other.
Kasa devices need to be connected to Wi-Fi networks that have 2.4 GHz signals. Your phone will also need to be connected to the 2.4 GHz Wi-Fi network. This is true even if you have the same name for your 2.4 GHz and 5 GHz Wi-Fi networks.
Note: some routers publish the network name (for example "TPLINK_3827") under both 2.4 GHz and 5 GHz bands at the same time, whereas sometimes the Wi-Fi band is put on the end – for example "TPLINK_3827-2G" and "TPLINK_3827-5G". In the first case, your phone should automatically work fine, but when there are separate Wi-Fi network names, be sure to connect to the right one – e.g. TPLINK_3827-2G.
2. Disable Your VPN
It's no secret that some smart devices are a little picky about using a VPN. Kasa devices are no different.
If you have a VPN on your smartphone, you should try disabling it if you're having trouble connecting to your Kasa smart devices. Some internet-enabled devices have trouble connecting through a VPN and this could be preventing you from using the smart features on your smart devices.
If you're using your VPN for security purposes or to enjoy some region-locked streaming content, you can always try switching the VPN into a different device dedicated for those purposes while you use your main smartphone to control your smart devices.
3. Check Your Phone's Security Permissions
Our next fix is more for the Apple users in the audience.
Apple smartphones come with plenty of security features, but there are some unforeseen consequences of all of this security: sometimes it's more difficult to connect to smart devices.
You want to make sure that your Kasa app on your Apple smartphone has permission to see other devices on the network, otherwise it might not be able to connect to the Kasa devices on your Wi-Fi.
You can change this setting by heading to the Privacy menus and finding Local Network Access. Other times the device or app in question will specifically ask for permission, in the below example this is the Lutron app requesting local network access:
4. Try a New Power Outlet
Of course, the problem might not be with your Kasa device, smartphone, or your Wi-Fi network. You can check to make sure that your console smart device is plugged into a working outlet before moving on to other fixes on his list.
All you need to do is unplug your Kasa smart bulb and try it in a different socket, or connect your Kasa smart plug to a different socket to make sure that the device is working and that the problem isn't with the wiring or socket itself.
5. Update Your Kasa Devices and App
The next thing you want to do is make sure that your Kasa app and all of your smart devices are up-to-date. Outdated apps and device firmware can cause connectivity problems and other issues that might make it hard for devices to stay connected.
Here is how you can update your Kasa smart devices:
Open your Kasa app
Expand the menu by tapping the menu icon
Tap Settings
Tap Firmware Update
You'll able to manually update any devices that haven't already been updated
6. Wi-Fi Signal Problems
Another thing to consider is that you might be having problems with your Wi-Fi network itself. We're going to walk through a few of the more common Wi-Fi network issues that could be creating problems for your smart devices.
Try a Wi-Fi Range Extender
Your Wi-Fi network has a limited range. Devices that are closer to the edge of this range are going to struggle to stay connected and might even look like they're completely disconnected from your network. Certain smart devices, especially cameras, need a strong Wi-Fi connection in order to operate as intended.
Wi-Fi range extenders can help your Wi-Fi network get to the furthest reaches of your home. Range extenders can also help the Wi-Fi reach hard to get to areas like your upstairs or a basement or garage.
You Might Need More Bandwidth
Your Wi-Fi can also be handling more data than it's intended to. The bandwidth of your Wi-Fi is simply how much traffic it can handle at any given moment. Having too many smart devices, in addition to other bandwidth-intensive activities like streaming video or playing video games, can be making it harder for devices to stay connected on your Wi-Fi.
Fixing this bandwidth problem involves getting in touch with your internet service provider and choosing an internet plan that has more data and butter speeds.
You can also consider updating your Wi-Fi router.
Time for a Wi-Fi Router Update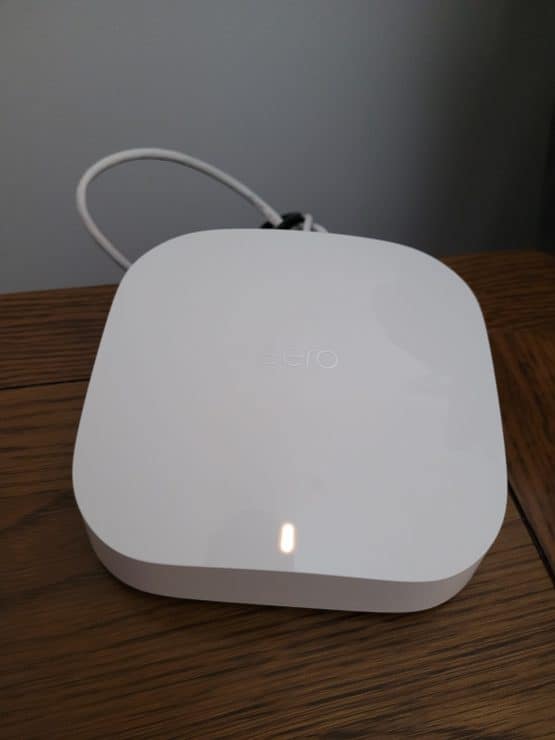 An outdated Wi-Fi router is going to be less able to handle a variety of smart devices than a more modern router. It's going to have a lower bandwidth, but shorter range, and it's going to struggle to stay connected to too many devices at once.
That last point is something important to focus on. Wi-Fi routers can only have so many devices connected at once. An outdated router might be beyond its limits if it's trying to connect to too many smart devices at a single time.
Getting the latest Wi-Fi router will make sure that all of your devices stay connected without dropping connectivity.
7. Sign Out of the Kasa App
The next thing you want to try is signing out of the Kasa app for at least 10 minutes. There might be a problem with the data that the Kasa app needs to manage while operating and signing out for a short period of time will give it a moment to refresh itself.
You can then sign back into the app and things should be working as intended.
8. Uninstall the Kasa App
The next thing you want to try is uninstalling and reinstalling the Kasa app. Occasionally, apps like Kasa can get bugged which causes them to struggle to connect to smart devices. This is often caused during updates.
If it seems like your Kasa app has stopped working out of nowhere, it might be time to uninstall and reinstall the app.
9. Reset Your Devices
You can also try resetting your Kasa devices in order to give them a factory reset. This will restore them to the same firmware version that they were produced with. This fixes any bugs that might have occurred to the devices when they were going through a firmware update.
You can reset your Kasa devices by holding down the power button for 10 seconds. This will restore them to their factory settings. The power button is usually on the side or top; for example with the Kasa plug below, the power button is on the side: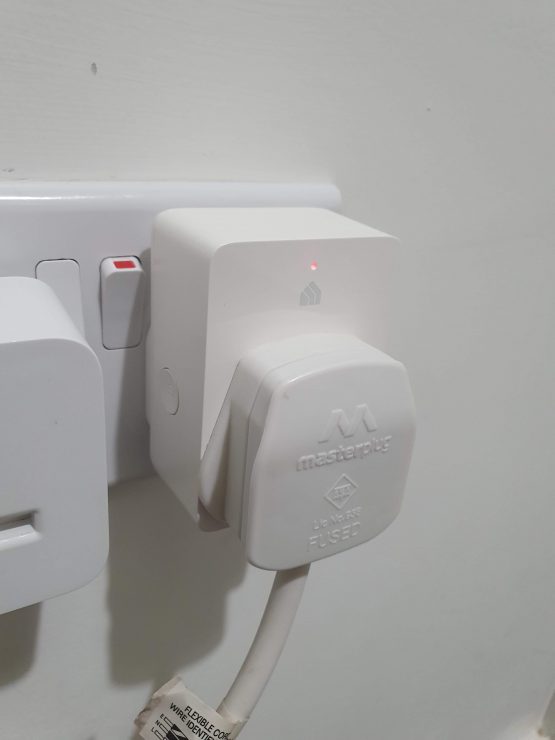 10. Check If The Device Is Overheating
Kasa Smart Plugs are well built, and they have overheat protection so that they turn off if they start getting too hot. Usually this shows up as an error in the Kasa app ("Overheat Detected"), but in some cases it might turn off so quickly that the Kasa app just reports "Unreachable" instead.
When this happens, lightly touch your Kasa smart plug and see if it feels too hot. If so, our Kasa smart plug overheating guide goes into more detail on this topic. An overheating smart plug is not usually cause for concern in itself, as long as it's more of a one-off. But if it happens often, it could be a troubling sign.
11. It's Warranty Time
The last thing to consider is that your Kasa devices might be a little past their prime. Plenty of Kasa devices roll off the factory line everyday and a few of these are bound to have a few factory defects. If you got a brand new device that seems like it just stopped working, maybe it's time to check the return policy from your retailer or the factory warranty itself.