Kasa smart plugs are one of the best kept secrets when it comes to automating your home. They can transform any old school device and give it some basic smart features. However, what do we do if the smart plugs themselves are acting buggy?
If your Kasa smart plug is not turning off, you've got software, hardware, or power problems. You should start by checking your smart home applications to make sure that you don't have any schedules or timers set that you forgot about. You can then update the firmware on your Kasa smart plug and even check to make sure that your electrical outlet isn't faulty and is delivering enough electricity to your devices.
Let's turn on the light and see what is keeping your Kasa smart plug off.
A Quick Intro to Kasa Smart Plug (And How it Works)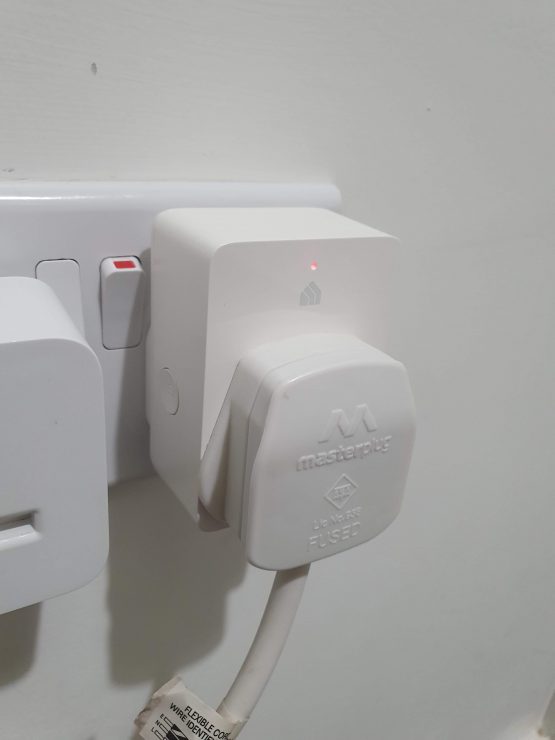 The Kasa smart plug series is made by smart home tech newcomer, TP-Link. Kasa smart plugs work by acting as an interface between your traditional power sockets and your other devices. Smart plugs are a great way to add some basic, on/off smart features to old-school devices.
Kasa makes indoor and outdoor smart plugs as well as power strips, mini smart plugs, and smart plugs with built-in energy usage monitoring. These can be paired with Google or Alexa apps and also come with Kasa's own smart home app for controlling their products.
Speaking of controlling the Kasa smart plugs, you can stay on top of these devices by setting schedules, timers, and using voice control to issue basic commands. Kasa smart plugs are a great way to add some smart utility to everything from a desk lamp to a coffee maker.
However, there are some issues with Kasa smart plugs. Users have reported having trouble using these devices to actually turn anything off.
Here's how you can retake control over your Kasa devices.
What to do When Your Kasa Smart Plug Won't Turn Off? (10 Things To Check)
You bought your Kasa smart plug, so you could have better control over your devices that don't have Smart features. However, if your Kasa smart plug won't turn devices off, or on, there are a few simple fixes that you can try.
We're going to start with the easiest fixes first and then work our way towards some more in-depth solutions.
#1 – Pressing "OFF" in the Kasa App Doesn't Work
The first solution has us checking out the Kasa app. You can find an easy-to-navigate off button inside the Kasa app that you should be able to use to turn the device connected to your Kasa smart plug on or off:
However, the Kasa app doesn't always work. You can easily spot check this out by going through a few quick steps.
The first thing you want to do is make sure that the app is properly connected to both the Kasa plug you're trying to control and your Wi-Fi network. After that, you can check your app store for an update to the Kasa app which could resolve any bugs that are causing this problem.
Your last step will be to uninstall and then reinstall the Kasa app. This should fix any problems with the app itself which is an important step in ruling out potential problems with your Kasa smart plug.
#2 – Kasa Schedule and Timer Problems
Next you want to check if the schedules and timers in the Kasa app or in any third-party apps you are using to control that smart plug.
Setting smart timers can be a little picky and troubles with these settings can make it seem like the plug isn't responding. Common problems include accidentally selecting a.m. instead of p.m. or schedules that were set long ago and forgotten.
Run through all of your smart schedules and timers that are connected to the Kasa plug in question and double-check to make sure that they're all properly set.
#3 – Third-Party Problems With Alexa and Google
If you're using a third-party app like Alexa or Google, you might have more problems with your Kasa smart plug.
There are always a few kinks to iron out when you're connecting smart devices to these third-party applications. It's more likely that you're going to experience bugs and other issues when using this tactic rather than the dedicated application. It's always a trade-off between the convenience of having everything in one place and the difficulty of getting it all there.
This one is a little tricky to troubleshoot, but you can start by making sure that your Kasa smart plug is properly set up on Alexa and Google. You can also try updating these applications and uninstalling and reinstalling them if your Kasa smart plug is still out of your control.
On the Alexa platform, the easiest way of doing this is launching the Alexa app, going to Settings, then "Skills & Games" and click "Search". Search for "kasa" and click the main "TP-Link Kasa" result, and then disable the skill:
Then you can re-enable this skill and it might work. If not, deleting the smart plug from the Alexa and Kasa app (along with disabling the skill) and then setting it up again should work well.
#4 – Alexa Hunches and Alexa Guard
There are a few specific things that we should check out with the Alexa application.
Alexa uses hunches to get a better understanding of how it can help you and help you control your smart tech. These hunches can help do things like turn off the lights when you're ready for bed or when you leave for work.
Hunches work by Alexa asking you if it got its hunch right. If you accidentally say yes, Alexa will continue thinking it did the right thing. You can find the Hunches menu inside the settings and Alexa where you can toggle this feature on and off.
Turning it off can help put you back in full control over all of your devices that are managed by Alexa.
#5 – Your Kasa Smart Plug Turns On By Itself
If your Kasa smart plug has been turning things off by itself, there are a few things that we can look at to get to the root of this problem:
The first thing you want to check are any timers or schedules inside of the Kasa app or the Alexa or Google apps. There might be a timer reschedule that you said a while ago and just forgot about it. If you have a multi-user home, someone else might have set up a schedule that they forgot to mention.
If your Kasa smart plug keeps turning things off by itself, you're going to need to check out some other solutions on this list. You might need to update the firmware for that smart plug, or it could be that the physical socket plugged into is shorting.
Alternatively, the Kasa plug might be overheating. When it cuts out, put the back of your hand on it to check if it feels 'too hot'. If so, our Kasa smart plug overheating guide covers this topic in a lot more detail.
#6 – Connection Troubles for the Kasa Smart Plug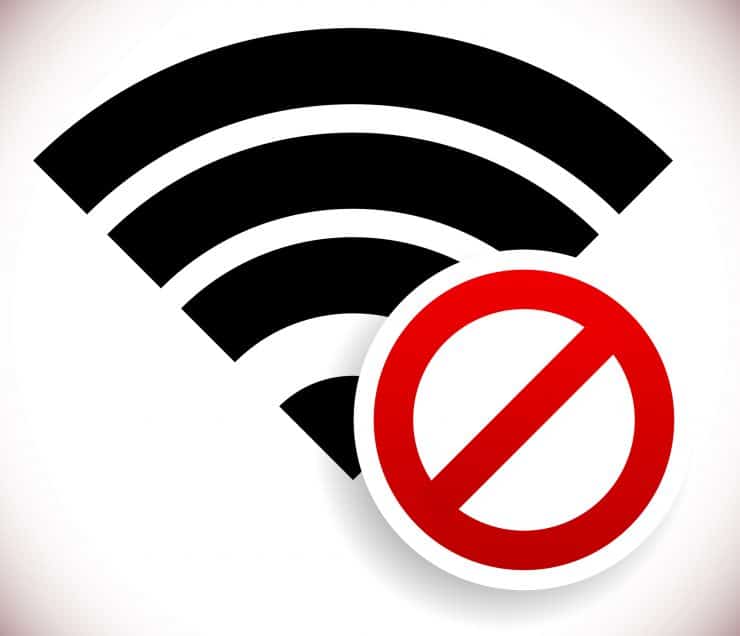 Your Kasa smart plug might be unresponsive if it's having connection troubles.
Kasa smart plugs need to connect to the Wi-Fi in order to work properly. If your Wi-Fi network has a crowded bandwidth, the smart plug is too far away from your Wi-Fi router, or it is located in a part of your hand like it's a lot of interference, it might not be working as intended.
You can fix this by moving your smart plug closer to your Wi-Fi router or using some Wi-Fi range extenders to boost the signal of your network. You can also consider upgrading to a stronger internet plan with your ISP to get more bandwidth.
#7 – Bugs With Kasa's Software and Firmware
Your Kasa smart plug is just like any other piece of technology which means that you're going to experience some bugs with the software and firmware from time to time. The good news is that smart technology is often pretty easy to reset or factory reset. These resets will turn back the hands of time for your device and take things back to when they work properly.
Here's how you can do a soft reset on your Kasa smart plug.
Hold the Reset button (the physical button on the top or side) for 5 seconds.
The Wi-Fi light should blink amber and green.
Your device will be reset, but still retain your user settings.
You can also do a factory reset that will fully restore the device to the condition it was in when you first opened the box.
Press the reset button and hold.
Hold until the light starts rapidly blinking with an amber colored light.
Your device will be factory reset.
Keep in mind you'll need to pair your device and reconfigure your settings after factory reset. Your device will also likely go through a few updates after being reset.
There's also a chance that the physical on-off button on your device isn't working. This is a much bigger issue as it means that there is a hardware problem inside of your Kasa smart plug.
There's not much that we can do to fix a hardware problem as a device's end user. The best thing for you to try to do is to use the warranty to get a replacement directly from the factory. You can also reach out to your retailer and see if you can return or exchange the device for a working model.
#9 – How to Update Your Kasa Smart Plug
You should also check to see if there are any updates for your Kasa smart plug. You can find the updates inside of the Kasa app. updates are typically initiated automatically, but you can also manually check for any updates that didn't start on their own.
Here's how you can update your Kasa smart plug, or at least rule out that there's any pending updates:
Open your Kasa app
Navigate to the Settings menu
Tap the "Firmware Update" menu
Locate your Kasa Smart Plug in the device list
This screen will tell you if your device has a pending update
In the case below, there are no updates pending – so at least we can scratch "firmware updates" from our list:
#10 – A Faulty Electrical Socket
The last problem is also one of the most complicated to deal with. There could be a problem with your electrical socket that's causing your Kasa smart plug to have trouble turning devices on or off. It could be that your electrical socket has entirely failed or it's not delivering a consistent amount of electricity and it's failing to power off the device and of the Kasa smart plug.
There are few ways to test for a faulty electrical socket. You can simply try plugging in another device, like a hair dryer, to see if the power outlet is operating as intended. You can also buy a multimeter so you can get an exact read out of the voltage that's coming out of your outlet.
At the end of the day, you might want to call an electrician if you feel like you've got a faulty electrical socket.