Most smart devices are plug and play and don't need you to do anything other than set them up on your tablet or smartphone. However, some of the more interesting smart devices do require you to know a little bit about wiring. The Kasa smart switch is one of them.
The Kasa smart switch requires a neutral wire in order to safely and reliably work. Without a neutral wire, the Kasa smart switch might not work as intended and could even be a fire or electric shock hazard. If you don't have a neutral wire, you can have an electrician run a new one to your light switch or you can find a brand of smart switch that doesn't need a neutral wire.
Wiring doesn't have to be a mystery when it comes to smart light switches. Here's everything you need to know about Kasa smart switches and neutral wires.
A Quick Overview of the Kasa Smart Switch Range
Kasa has really made a name for themselves when it comes to smart switches.
Smart switches allow you to stay in control over all of your smart devices without needing to grab your phone or tablet and mess with your settings. They replace the standard light switches that are on your walls, but come packed with smart features that you just can't get otherwise.
Kasa (a TP-Link brand) makes everything you want to look for when it comes to smart switches. They have smart dimmer switches, switches with multiple buttons, and even motion-activated switches. If you are looking to make a smart upgrade for the physical construction of your home, smart switches are the way to go.
Do Kasa Smart Switches Need a Neutral Wire?
Kasa smart switches need a neutral wire. You won't be able to get these switches working properly unless you can install a neutral wire when you replace your traditional light switches with a Kasa smart switch.
In order to understand why the Kasa smart switch needs a neutral wire, we need to talk about what neutral wires even do.
What Does a Neutral Wire Even Do?
Electricity flows in a circuit. One way to think about this is that the flow of electricity needs to travel in a complete circle in order to be properly utilized. The wires that connect your smart switch complete this circuit:
The hot wire is responsible for bringing an electric current from the power source to your light switch.
The neutral wire is responsible for giving that electric current a place to go. The neutral wire allows the current to travel back to either the ground or the source.
When we talk about the ground, we don't necessarily mean the dirt beneath our feet. The ground simply means the place where the electricity can safely be dispersed without creating the risk of a spark, shock, or even a fire.
If you have a smart switch that needs a neutral wire, you absolutely need to connect it to the neutral wire. Leaving the neutral wire off could cause the device to malfunction or could even start a fire overtime.
How to Add a Neutral Wire for a Smart Switch—Is it Easy?
You have three basic options when it comes to adding a new neutral wire to your smart switch. However, if we're being honest all of these options end in calling your local electrician and have them come over and handle this.
Neutral wires can be very dangerous to handle without professional experience. There's a real risk for an electric shock that can even be fatal if you try messing with your home's wiring without the proper knowledge.
With that said, here are the three ways that you can add a neutral wire in order to get a Kasa smart switch installed in your home.
The easiest option by far would be to simply move an existing neutral wire to the smart switch that you want to install. This could be done by moving the neutral wire from a light switch that you don't plan on using.
You could also run a new neutral wire back to the ground. This involves running a wire through the walls of your home and is very tricky to pull off.
The safest and most direct way to install a neutral wire for your smart switch is to simply call your electrician. This isn't the most complicated thing for professionals to handle so they can usually get it done quickly and without too much cost.
Smart technology is all about making our lives easier and more efficient. Why run the risk of getting injured or seriously damaging your home by running around neutral wire. Remember, we're trying to do things smarter not harder.
Smart Switches That Do Not Need a Neutral Wire
Smart switches seem to be split between the ones that need a neutral wire and the ones that don't. Some smart switches are built without the need to incorporate the neutral wire because they contain all the necessary wiring within the switch itself.
This doesn't make these smart switches any better or worse. They are simply built with a different design that has different material requirements. The one that's going to be right for your home is the one that is most compatible with your existing smart technology as well as with your home's wiring.
If you're looking to pick up a smart switch that doesn't need a neutral wire, you've got two big brands that you can shop with:
GE makes a variety of smart light switches that do not need a neutral wire. This includes three-way switches as well as dimmers.
Lutron Caseta also does not need a neutral wire. You can simply install these light switches without having to worry about making sure the neutral wire is installed or not.
How Smart Bulbs Get Around Wiring Problems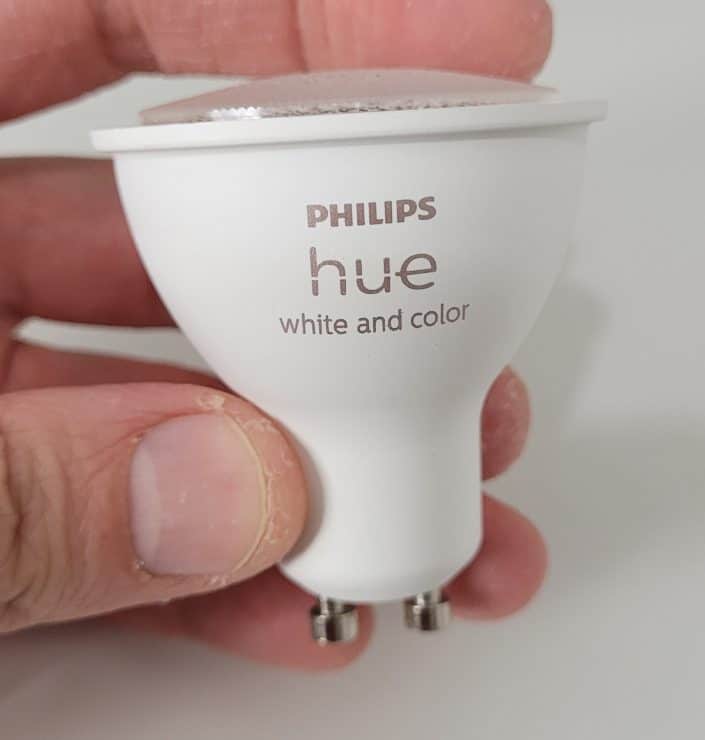 Smart bulbs are a great way to get around the wiring problem in the first place. If you're looking to get essentially all the same benefits as a smart switch, but you don't want to worry about your wiring, you could just get smart bulbs.
Smart bulbs connect to either a smart hub or your home's Wi-Fi network. They're controlled in the same way that every other smart device is. You'll have an app on your phone or your tablet that allows you to take control of your lighting.
Of course you can turn your lights on and off, but things get a lot more interesting when you have a smart bulb. You can set schedules to have the lights come on and off exactly when you need them to. You can also change their color.
Plenty of smart light bulbs are RGB compatible. This means that you can set custom colors with nearly endless possibilities. You can also set custom scenes and set up lighting that always strikes the right mood.
How to Install a Smart Light Switch
Now we're going to walk you through it step-by-step guide for how to switch out your traditional light switch with a smart light switch. Let's start off with a quick list of all the supplies you're going to need to get the job done.
Kasa Smart Light Switch
Screwdriver Set
Voltage Tester
Wire Cutters
Needle Nose Pliers
This YouTube video does a good job of explaining the process, but if you prefer text, read on for the text guide:
Start Safe
Anytime you're working with your home's electrical wiring, you want to start with safety first.
Always Do This! In our case, you want to head down to your fuse or breaker box and shut off the electricity for the room that contains the switch you want to replace.
Make sure you shut off the right fuse by testing the light switch to make sure it's stopped working.
Remove Covers
Now, use a screwdriver to remove the cover for the light switch you'll be replacing. You'll then have to remove some screws to take the light switch out of its housing.
Remember to set the screws aside for later as you might need them to install a new light switch.
Use Your Volt Tester
Now you want to break out your volt tester. A voltage meter allows you to see if any electricity is actively running it through a connection.
Simply put the two ends of the volt tester move the wires connected to your light switch to make sure that there's no power running through it.
Get Ready to Change Wiring
Changing the wiring is going to be the most tricky part. Wiring sometimes has standard labeling that lets you know which wire is the ground, neutral, and hot wire. However, this isn't always as consistent as it should be.
Check the labels on your existing light switch to find out which wires are connected as the ground, hot, and neutral wires. Make sure to replace the wires exactly as they are when you connect your new light switch.
We always recommend taking out your smartphone and snapping a quick pic of how the wires connect to your old light switch. This will ensure that you get it right every time.
Replace the Cover
Now you want to screw the light switch back into its housing and replace the cover. Make sure that everything is securely connected so you don't have to worry about anything falling out later on.
Turn the Power Back On
Your last step is going to be to turn the power back on at your fuse box or breaker.
Head back up to your light switch and give it a quick test to make sure that everything is up and running. You might have to wait a second to get your light switch powered up and paired to your smart device before you can give it a thorough test.