There's nothing worse than having a smart light switch that gets stuck in the on or off position. Between the physical switch itself in the app, how can you troubleshoot this complicated connection?
You should check if your Kasa light switch is stuck on or off should be to update the firmware on the switch as well as the smart apps you use to control the light. The next step is to make sure it has a strong Wi-Fi connection, and then double check the wiring to make sure the light switch is connected properly.
Let's shed some light on why your Kasa light switch has been stuck in the honor off position and how to get it fixed.
A Kasa Light Switch Guide
The Kasa brand really made a name for itself when it came out with its line of smart light switches. These affordable smart switches change the game when it comes to how we approach smart lighting.
Kasa has a few basic models of wired smart light switches. These include motion activated switches, dimmer switches, and 3-way switches.
The Kasa light switch comes with its own app, but can also be used with popular smart home apps like Alexa.
Kasa smart light switches are usually very reliable, but they do have a few bugs. Fortunately, we've got some solutions to when your Kasa light switch gets stuck.
Why a Kasa Light Switch Won't Turn Off
There are a few basic reasons why your Kasa light switch is stuck and won't turn off. The same problems apply to light switches that get stuck in the off position and can't turn on.
The first possible cause is a simple software bug. This could be in the light switch itself or in one of the apps you used to control it.
You could also be having problems with your internet connection. If your light switch is located in the wrong position or too far away from a router or Wi-Fi range extender, it might not be receiving commands from your smartphone.
There could also be problems between the smart switch and the lights you are trying to control. This is pretty uncommon, but every now and then Kasa and third-party lights have difficulty talking.
Another common cause is wiring problems. It takes a little know-how to learn how to wire a light switch properly and even a simple mistake can leave your Kasa light switch stuck in one position.
Power outages can also cause this. Kasa devices seem more affected by power outages than some other brands (such as Caseta and Hue). In these cases, you might need to power cycle your Wi-Fi network before your Kasa devices work as expected.
The most unfortunate situation is that your Kasa light switch is a dud. This is rare, but it is known to happen.
We've got solutions for all of these problems so that you can get your light switch working again.
How to Fix a Stuck Kasa Light Switch (8 Things To Check)
No matter what's wrong with your Kasa light switch, we've got a solution.
Update Your Firmware
Updating the firmware on your Kasa device is one of the easiest things you can do. It should also be the first thing you check as it's a very common source of connectivity problems and can be fixed in a matter of minutes.
Open your Kasa app.
Tape "Me" in the bottom right corner.
Then tap "Firmware Upgrade".
You should see a list of any connected devices that currently need a firmware upgrade.
The app will also tell you if there are no updates available:
Update Your Smart Apps
Your next step is going to be to update the smart apps themselves. Whether you're using the Kasa app to control your light switch or something else like Alexa, you want to make sure that these apps are kept up to date.
You can update these applications in your smartphone's settings menu. This can be located in a different place depending on the brand of smartphone and operating system you have, but you should typically be able to find updates either in your app store of choice or in the application settings on your phone.
In Android, for example, you would open the Play Store and click through to Manage Apps – and there will be a link to check for any pending updates: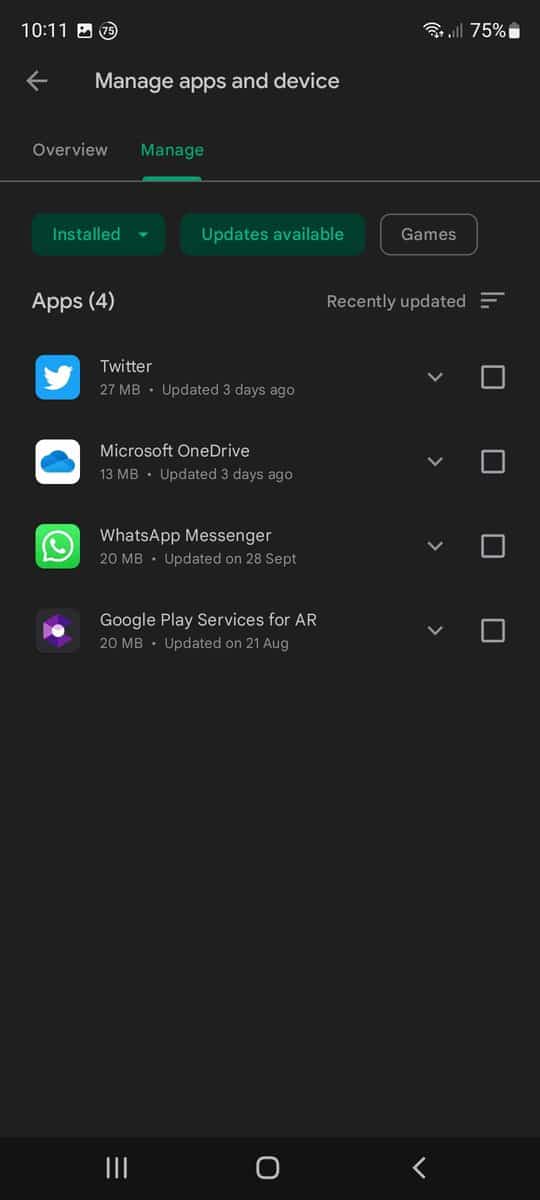 Check Your WiFi Connection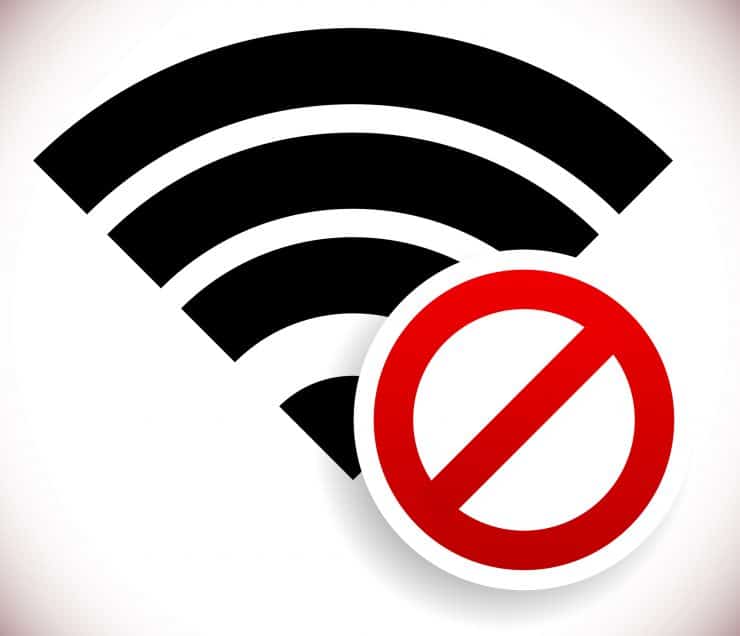 The next thing you want to do is to check the Wi-Fi connectivity where your switch is located. If it's not located in a place that gets a good signal, it might not be receiving your commands to turn the lights on or off.
If you find out that the signal is weak near your problem smart switch, all you need to do is install a Wi-Fi range extender. This will boost the Wi-Fi signal throughout your home and help make sure all of your devices are connected.
You can also investigate other options like purchasing an updated Wi-Fi router that has a more powerful range or installing a Wi-Fi mesh network in your home for maximum coverage.
Re-pair the Switch
Sometimes the problem has to do with the connection between your switch and the app on your smartphone. An easy fix for this is to simply unpair and then re-pair the switch.
Connect and power up your Kasa smart switch.
Open up your Kasa app.
Select "Devices".
Add a new device.
You might need to hold the reset button down on the smart switch for 10 seconds.
Follow the on-screen instructions for your setup.
Reinstall the Apps
It actually might be your smart app that's causing the Kasa switch to act strangely. This is often caused with apps I haven't been updated in a while, or with third-party apps like Alexa or Google.
Reinstalling your apps is as simple as heading it to your app store of choice uninstalling and reinstalling the app. This leaves you with a fresh install that you can use to set up your smart switches.
Tip: Please note, though, that the smart switch data will still be held against your Kasa and Alexa apps (assuming you have linked to Alexa, that is!). So you might want to delete the smart switch from all relevant apps, before uninstall and reinstalling the apps.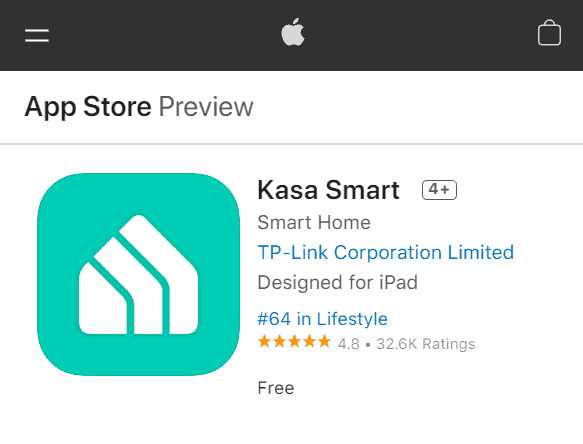 Troubleshoot Different Tech Combinations
Kasa Smart Switches occasionally misbehave when they're interacting with third-party technology. This is especially the case when you have a Kasa smart switch that attempts to control a third-party smart light.
Unfortunately, there isn't a silver bullet fix for the solution. Outside of following the steps you've already walked through and making sure everything is updated, it could be a bug between the two different companies' hardware.
The same is true for server problems that could cause glitchy responses with smart technology. There's a good chance that if our other solutions haven't worked, you might need to just wait a few hours or a few days as a company attempts to resolve internal bugs that may not even have been announced.
Check The Wiring
Kasa light switches have some unique wiring requirements and this could actually be causing the bugs that you're experiencing.
The good news is that there are some convenient guides to wiring Kasa smart light switches. You can even find this official guide from the Kasa website.
Things get a little extra complicated if you have older wiring in your home. There might be some extra wires that modern electricians just don't use, but that you still have to account for it.
When in doubt, it's always a good idea to call an electrician. Messing with wiring can be complicated stuff and the only shock you want is a shock of relief when you're light start working again.
It's Warranty Time
If you've made it to this far in the list and your Kasa light switch is still stuck in the honor off position, we've got some bad news.
This is fairly rare, but every now and then a broken light switch ships out of the Kasa factory. The good news is, you can use the cost of warranty to replace a light switch that is defective.
You also might be able to get a new light switch from the retailer that you purchased it from. Check out both the return and exchange policy as well as the cost of warranty and look into getting it switched for a light switch that works.