The Nest Doorbell is great for both convenience and home security. It lets you know when a package has arrived as well as sending you videos of who has come for a visit, but what good are these features if the device can't stay connected to the internet?
Connectivity problems are a huge issue with Nest Hello and Nest Doorbells. The good news is that these are typically easy to fix with some quick troubleshooting.
Your Nest doorbell might be going offline because of power supply issues, Wi-Fi connectivity, or even environmental factors like hot weather. The most likely causes are problems with your Wi-Fi network including a bandwidth and Wi-Fi range. You can also factory reset your Nest Doorbell or Nest Hello to get them up and running again.
Let's get the connection for your Nest Doorbell cameras back online.
What is Nest?
Nest is a smart home brand from Google. This brand covers everything from smart speakers all the way over to sell home security systems. Nest is a hopeful rival to other popular smart home brands from other tech giants like Amazon's Ring.
Nest is probably best known for attempting to be a complete smart home system under one brand. While Nest does make everything from smoke detectors to monitors, today we're going to be looking at their rival for the Ring Doorbell.
A Quick Introduction to the Nest Doorbell
The Nest doorbell offers all of the basic features you've come to expect from a smart doorbell. You can get notifications when the doorbell detects a person walking by, there are video chat options, and it integrates pretty easily into a home security system.
Let's take a closer look at three of the big features that come with the Nest doorbell.
Nest Doorbell and Nest Hello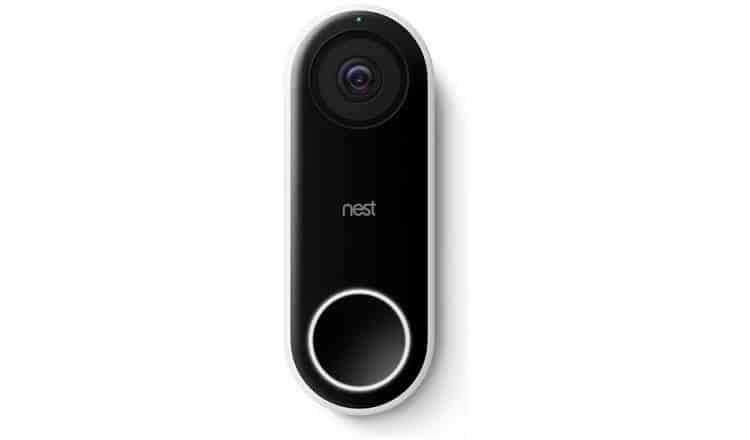 There are a lot of small details that make the Nest Doorbell different from the Nest Hello (the latter being Google Nest's first foray into smart doorbells). As a quick overview, both of these are smart doorbells that integrate security features as well as plenty of convenience.
The biggest differences come from the Nest Hello having a wired power supply and the Nest Doorbell given a choice of a battery-powered option, or a wired option. This gives the Nest Doorbell more convenience when it comes to installation, but also gives you a battery that you have to occasionally replace.
The other big difference comes in terms of the power of the technology on board the camera. The Nest Hello used the extra power from the wired power supply to support a higher resolution camera as well as better overall technology. The Nest Doorbell takes things a step down, but focuses more on delivering in the "porch action" coverage that doorbell cameras are becoming known for.
Wi-Fi Only
Another thing you should know about these Nest Doorbell cameras is that there is no power over ethernet option. Whether you buy the wired model or the battery operated, you'll be using your home's Wi-Fi network to get these cameras connected to the internet.
Subscription Package
The subscription packages for other smart doorbells are considered a bonus, but when it comes to Google's Nest Doorbell and Nest Hello, these subscription packages are an absolute must.
There's a lot of content that's gated behind the subscription packages. There are two versions of the subscription packages one which cost $6 a month and the other which cost $12 a month. These are essentially the same with the more expensive version offering more robust video storage and playback options.
The main benefit of the subscription packages comes from getting more notifications. Things like sound alerts, being able to set up detection zones, and even getting package alerts are all gated behind the subscription paywall.
Why Your Nest Doorbell Keeps Going Offline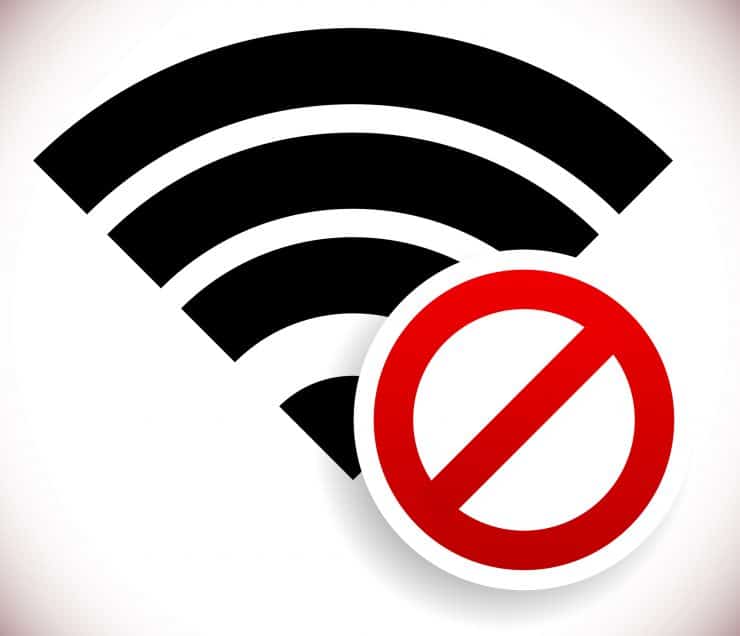 Now let's get to the heart of the issue.
Your Nest Doorbell keeps going offline. It might be going offline for a few hours at a time or just constantly blinking in and out of connection. We're going to go over to the most common causes for this issue and how you can get them fixed quickly.
Let's jump right in.
Check Your Power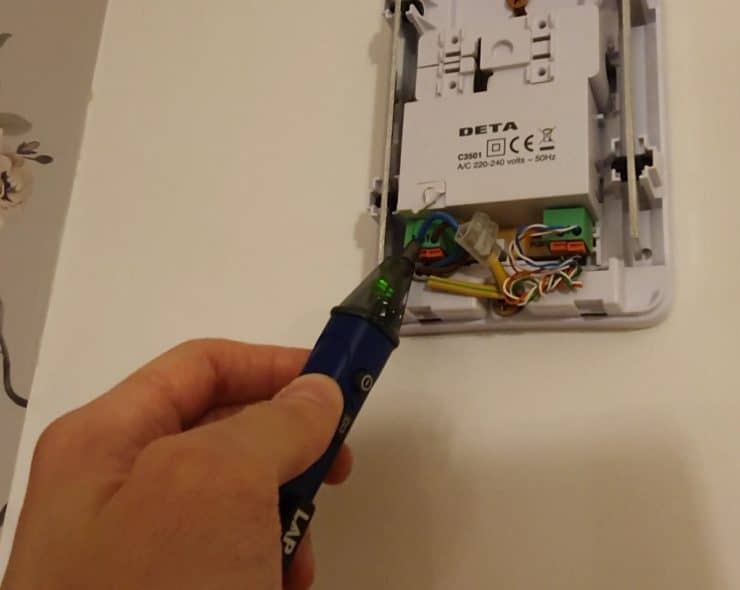 We're starting things off the traditional way in the world of IT.
The first thing you want to do with any type of problem is make sure that the power is connected. This might seem like a basic step, but it's worth double checking to make sure that everything is plugged in before you work your way through other troubleshooting options.
You want to check both of the physical power connection if you have a Nest Hello or the battery if you have the Nest doorbell. Keep in mind that a battery that is only partially drained and at the end of its life cycle, it could have trouble delivering the power that these doorbells need.
Plenty of users have reported that they're having issues with these doorbells getting enough power to keep all their functions operating. It seems that there's a common problem involving Nest doorbell cameras and their power needs. If everything seems to be in order, you might have a factory defective model when it comes to the power supply.
Update Your Apps
One of the most difficult things with integrating all of your smart home technology involves juggling a bunch of different apps. Each brand has their own app and you're going to need to keep all of these updated as well as making sure they work well together in order for your smart home to be functioning at maximum efficiency.
The Google Nest Doorbell uses the Google Home app while the Google Nest Hello uses the Nest app. If that sounded a little complicated, you're not alone.
Regardless of which app you're using, you want to make sure that your apps are fully updated. Apps that are out of date might not be receiving the notifications from your doorbell and making it seem like your doorbell is offline.
You also want to make sure that the doorbell itself is updated. Here's how to get it done for the Nest Hello.
Open your Nest app
Navigate to the doorbell camera you want to update
Click on "Software"
An update option will appear if there is one available
You'll notice that we didn't list an option for updating the Google Nest Doorbell. This is because the Nest Doorbell keeps itself automatically updated and doesn't offer users a way to check for manual updates.
Check the Weather
This might sound a little old-fashioned, but a Farmer's Almanac might be able to help you troubleshoot your Google cameras.
Google's line of doorbell cameras have a very sensitive operating range when it comes to temperature. If it gets below, or above, their operating temperatures, these cameras can shut down and disconnect. If you live in a particularly hot, or particularly cold, climate you might have to reconsider how you use a Google doorbell.
Another thing to keep in mind with these temperatures is placement. If you accidentally place your Nest doorbell near something that gets hot, the dryer exhaust vent for example, this can be responsible for periodically disconnecting your doorbell.
Here are the ideal operating temperatures for both versions of Google's doorbell camera.
Nest Doorbell (battery) –4°F to 104°F (–20°C to 40°C)
Nest Hello (wired) -4° to 104°F (-20° to 40°C)
The wired Nest Hello also has an operating range for humidity of 20%-90% RH non-condensing. Keep your cameras in these operating ranges and they should stop disconnecting.
Your Wi-Fi Network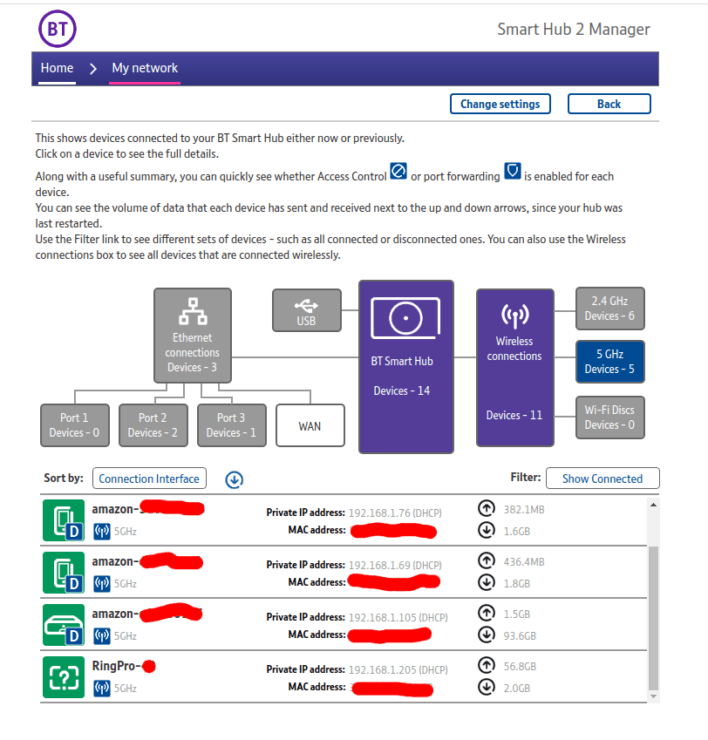 Now we need to talk about your home's Wi-Fi network. There are a few things that could be going on with your Wi-Fi network itself that are causing your cameras to disconnect.
The first thing we're going to talk about is the power of your home's Wi-Fi. We often rate Wi-Fi networks in terms of their download speeds. However, your Nest doorbell camera is actually more concerned with the upload speed. You should have a minimum upload speed of 1.2mbps for your Nest cameras.
The next thing we have to revisit is the placement of your doorbells. The fact of the matter is that you're probably placing the doorbell outside of your home. There's a good chance that your Wi-Fi network could struggle to reach the location that you placed your Nest Doorbell in.
If your Wi-Fi signal starts to dip by the time you step out the door, you might need to reposition things to keep the doorbell connected. You can do this by removing the Wi-Fi router in your home or by adding a Wi-Fi repeater or 'whole home Wi-Fi system' which will extend the signal and help it reach your Nest doorbell: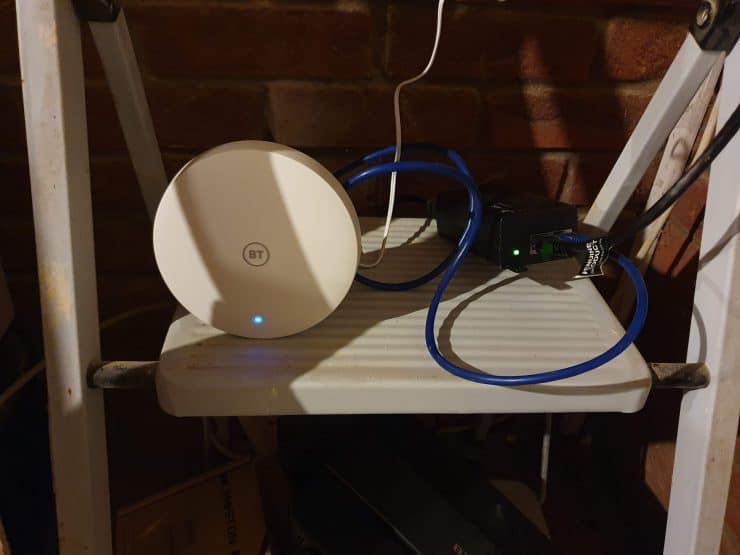 There is another Wi-Fi issue we need to talk about and this one involves all of your other smart home devices as well.
Wi-Fi Interference
Used to be that your home laptop was the only device connected to your Wi-Fi. Today, however, your Wi-Fi network supports everything from your smartphone into even your smart fridge. This creates more traffic and more demand on the bandwidth for Wi-Fi networks.
This could be making it harder for devices that demand a lot of bandwidth to operate. Nest cameras need to be uploading a continuous feed of data all day and night to Google servers in order to get you the notifications you need. If your home Wi-Fi network has a clogged bandwidth, you might be missing out on some important notifications.
Some Nest cameras support 5 GHz Wi-Fi, whereas some others only support the 2.4GHz band. This is the most common, and the most crowded Wi-Fi bandwidth. The good news is that this bandwidth has different "channels" that you can use.
Switch your home's Wi-Fi router to channel 1, 6, or 11 to get the least used channels for your network. This should help to greatly improve a busy home Wi-Fi network.
Nest Server Issues
The next problem we should discuss are server issues.
These are problems that happen on the Google side of things. Even big tech companies like Google and Amazon occasionally drop the ball when it comes to the back-end of making their smart home products work properly. If there's a server outage, or another problem at Google, the best thing you can do is hunker down and wait for a problem to resolve.
Another option is to diversify your smart home technology. Using devices from a variety of manufacturers means that if one company's servers go down, some of your devices will still stay up. This is especially important if your main reason for getting smart home tech is security.
Factory Reset Your Device
The last thing you can do is a factory reset for your Nest devices. Let's start with a factory reset for the battery operated Nest Doorbell.
Remove the doorbell from the wall
Press the pinhole button on the back for 5 seconds
The doorbell will now reset
It's even easier to reset the wired Nest Hello.
Remove the wired power cable from the Nest Hello for 10 seconds
Plug the power supply back in
Your Nest Hello will now be reset