(This newsletter was originally sent on 16th September 2022)
The latest smart home updates from Smart Home Point
Somehow we're already in September (where's the time going?!). In some ways September can be a slow month for the smart home industry.
After all, June and July are always quite busy because of Prime Day, resulting in lots of new smart home products being released around that time.
And November and December are crazy months due to Black Friday and the Christmas rush, which also results in lots of smart home activity.
But September… not so much. Everyone has finished with summer vacations, and they're settling back to work and school runs. Despite that, there has been a few smart home developments in recent weeks.
News: Philips Hue Released A Bunch Of New Products
At the start of September, Philips Hue announced that they were releasing a bunch of new products, including slim downlights which should be easier to install (and are quite bright, at 1200 lumens), vintage-style Filament bulbs in candle format, a Gradient Lightstrip for PC monitors, and more.
They have also announced a range of upcoming improvements to the Hue app, including moving Hue Sync into the main Hue app (it was previously a separate app).
The Verge have a good news article covering these updates:
Blog: The Differences Between the Ring Smart Floodlight, Floodlight Cam, Cam Plus & Pro
I've had a few questions from readers wondering why Ring sell four different products called 'the Ring Floodlight'. Long-time smart home fans might already know the difference, but if not, a recent blog post from us sums up the differences between the:
Ring Smart Floodlight
Ring Floodlight Cam
Ring Floodlight Cam Plus
Go to Ring's announcement ­Ring Floodlight Cam Pro
News: Ring Introduces A Few New Features
Ring recently announced a few new features, including expanding their end-to-end encryption support. Previously end-to-end encryption only worked with certain wired devices, but now this works across Ring's full range – i.e. including their battery-powered cameras and doorbells.
Some Ring customers have also been complaining that selling or upgrading a Ring device is a frustrating experience, because you have to download all your video clips (before removing the device from your Ring app). Now you can simply set the device to a new 'Deactivated Device' status. which allows you to still see any old recordings and events – but it also allows the new owner to register the device without issue.
Blog: How The Kasa Smart Plug Works Without Internet
Some budget smart plugs have a fundamental flaw: they don't work if the internet goes down. Luckily Kasa's smart plug range works better in this sense: any previously set-up timers and schedules still trigger.
Despite this, Kasa's smart plugs aren't perfect when the internet is out. Our recent blog post covers what does (and doesn't) work in this case, and whether other smart plugs (such as Philips Hue's smart plug) work better without the internet.
Wrapping Up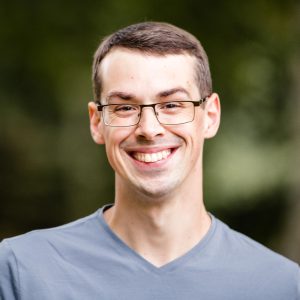 Thanks for reading today's newsletter. As promised last time, I'm aiming to send out this newsletter once or twice a month. I don't want to bombard everyone with multiple emails a week.
The next one will be sent around the end of September, or the start of October.
Until then, you can keep an eye on our recent blog posts, along with my YouTube channel. I have a fun video coming out soon which will be comparing five indoor smart cameras.
My inbox is always open, so please feel free to hit reply and say 'hi'.
Thanks!