(This newsletter was originally sent on 7th October 2022)
Hi everyone, Tristan here. I mentioned in the last newsletter that there hadn't been many recent smart home updates. That was because of the September lull: everyone was finishing up vacations and heading back to work and school-run routines. But now the smart home industry is gearing up for a busy few months. Let's dive straight into some of the biggest smart home news in recent weeks.
News: Two Big Sales Are Coming Up
We all know that Black Friday is just around the corner: in less than two months, in-fact. This will lead to loads of deals on all the latest smart home tech.
But Amazon surprised everyone with a second big annual sales event: the October 'Early Prime Access' sale. This kicks off on October 11th and will last for a couple of days.
This has led to loads of other smart home companies having sales – I have already received emails from Blink, Eufy and the Google Store. If you're planning on buying smart home tech in the next month or so, you might be able to pick up a bargain next week.
P.S. I won't be sending any spammy 'buy these product' emails during the sales. I dislike emails stuffed with affiliate links. I will post a few of my favorite deals on the Smart Home Point 'Recommended Products' page, but that's it. In short, even though I'm telling you about upcoming sales, I won't be spamming you about them. I dislike marketing junk as much as the next guy. 🙂
News: Ring Have Released A Few New Products
Remember how Ring revamped the Ring Floodlight Cam last year, introducing the Ring Floodlight Cam Plus and the Ring Floodlight Cam Pro? (The Plus wasn't much different, but the Pro contained 3D radar tech allowing for much better motion detection features).
Ring have now done the same with the Ring Spotlight Cam, introducing a Spotlight Cam Plus and Spotlight Cam Pro. They continue to offer solar, battery, wired and plug-in options. The Ring Spotlight Cam Plus Wired and Solar cost $229.99, while the battery and plug-in versions are cheaper at $199.99.
While I'm more of a fan of the Ring Floodlight Cam range, if you're interested in the Ring Spotlight Cam then it's worth checking out Ring's blog announcement:
YouTube: 5 Smart Indoor Cameras Compared (Who Wins? Ring, eufy, SwitchBot, Tapo Or Blink?)
I launched a new YouTube video last week, where I review five separate indoor smart cameras: from Ring, eufy, SwitchBot, TP-Link Tapo and Blink.
I wanted to do this video for a while, because so many people buy Ring products due to their big marketing budget, but there are some great alternatives out there.
News: Matter Is Launched (And IKEA Have A New Matter-Compatible Hub)
A bit of 'two in one' news here. If you've been following smart home updates over the past few years, you will have heard of Matter (previously named Connected Home Over IP). This project was designed to bring together loads of different smart home communication methods, allowing for an easier way of manage multiple smart home products from multiple companies.
The first version of the Matter has now been launched, meaning that smaller smart home companies can start ensuring that their products are Matter-compatible:
Around the same time, IKEA announced a new smart home hub: the IKEA Dirigera. This costs under 60 euros, and it's both Matter-ready and Thread-enabled.
Thread is seen as a potential successor to ZigBee, Z-Wave and Wi-Fi, taking the best bits of each, although in reality it will probably be yet another competing standard.
Either way, many smart home products will be Thread-enabled in time, so IKEA's new hub will be well placed to take advantage of this.
Blog: When Your Ring Doorbell Needs A Jumper Cable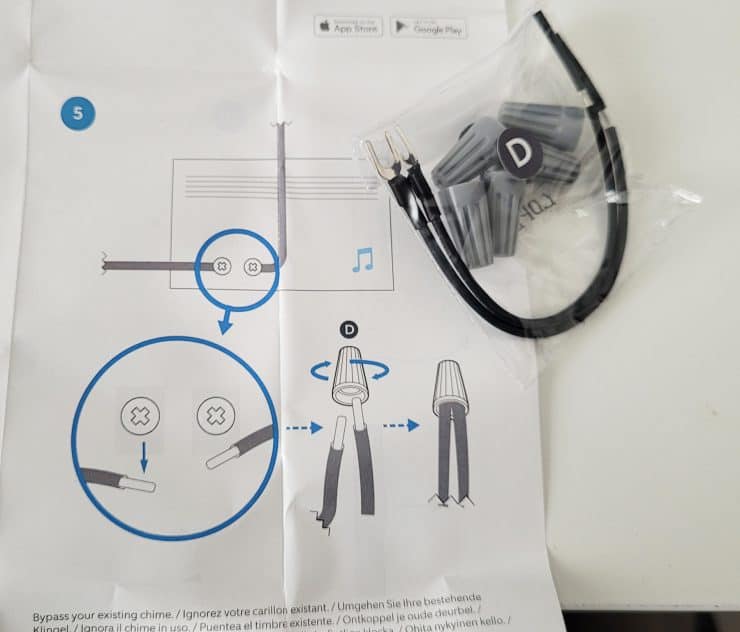 I published a blog post on the 30th September which discusses when you need to use the jumper cable kit, included with some Ring Doorbells. This seems to be a point of confusion for some, so I drill into this topic in a fair bit of detail. If you randomly purchase a Ring Doorbell in the upcoming sales and then are stuck at this point of the install, I hope this article will help you out!
News: LIFX Is NOT 100% 'Saved'
In the last newsletter, I mentioned how LIFX – the smart lighting company – was saved. I mentioned that its financially struggling parent company (Buddy) sold LIFX to Feit Electric, an American company with a strong track record.
LIFX's position certainly seems safe in America, but things are less certain outside of there. As I discuss in an update on my blog, LIFX UK entered administration soon after Feit purchased LIFX. As a result, LIFX are not currently honoring warranty claims for its British customers.
Summing Up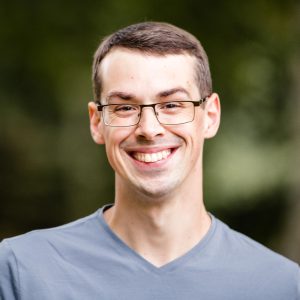 Thanks for reading this newsletter; there have been a few interesting developments since the last one, and hopefully I've summed up the main ones that you need to know about.
I'm already working on my 'to buy' list for the upcoming sales. I personally hope to buy Philips Hue's PC Monitor Gradient Strip – that looks awesome. I can currently buy it for £129, but I'm hoping to get it a little cheaper.
What about you? Feel free to reply to this email and let me know, or ask any other questions you might have.
Until next time!
– Tristan