In 2020, Ring introduced smart lights for the home, as well as the Ring Bridge in order to control these lights. But with this new addition to the Ring family, some questions have arisen. Many Ring users have begun to wonder if the Ring Bridge is, or will become, necessary to connect not just lights, but other Ring devices. 
Over the years, Ring has come out with a variety of intuitive smart products that have made monitoring your home easy. Their live monitoring has given users peace of mind whether they're home or not. They produce cameras that can show you live feed indoors and outdoors. If you happen to notice suspicious activity, you can even set off sirens on some camera models, and even allow you to communicate to visitors via their speakers.
Their doorbells, often paired with the Ring Chime or Ring Chime Pro, make it easy to replace broken doorbells with useful smart doorbells, often without having to re-wire dangerous electric circuitry. The possibilities are practically endless!
But now, with all of this technology, you have to control it right? How do you do that? Do you need a Ring Bridge to control your Ring Doorbells and Cameras? In a one-word answer; no. But now, we're going to find out why.
First, we're going to explore a little about the Ring Bridge – what it is, and its functions.
What Is A Ring Hub/Bridge?
The Ring Bridge is a relatively newer device manufactured by Ring. Released in 2020, it's used to control their new line of smart home lighting. It acts as the main hub to control the smart lighting, connecting it to other Ring smart lights, as well as detect motion. 
While its main function is to control Ring smart lighting, it also has the ability to connect to Ring's many other smart home devices – such as their indoor and outdoor cameras and doorbells, as well as certain Alexa-enabled devices.
The Ring Bridge typically retails for about $50, and you only need one per household, as it can connect to up to 50 smart light devices, as well as motion sensors.
While it's no doubt a convenient accessory to have – do you need it to control your other Ring devices?
Is The Ring Hub/Bridge Necessary?
When the Ring Bridge became available, the question of whether it was necessary for the doorbells and cameras arose – and with good reason.
Companies often introduce new products, such as those able to control their other devices. They initially state that these new products are 'unnecessary' in order to control older devices – only to find out something entirely different later. Later on, these devices become required in order to operate older, and any subsequent releases.
This is not the case with the Ring Bridge.
While you can without a doubt use the Ring Bridge as a hub with Ring smart home devices, it's only necessary if you're using the smart lights. All Ring devices do, however, require the Ring app (available for iPhone and Android) in order to control device functions and connect to the Wi-Fi network of your choosing.
In terms of the Ring doorbell, you have two options. You can 1) use the app to connect it to Wi-Fi network, or 2) you (or preferably a qualified electrician) can hardwire it into your existing doorbell chime unit, this way it won't even need Wi-Fi to function. However, if you want to use any of the smart features (including the video recordings) of the video doorbell, you will still need Wi-Fi so it can record and be viewed on your smartphone.
The same goes for Ring cameras. They can also be connected via Wi-Fi, and controlled within the Ring app. This allows you to use the many functions that Ring doorbells and cameras have to offer.
So while the Ring Bridge is definitely useful and convenient (and does offer some extra features for Ring cameras/doorbells), it's by no means necessary when it comes to connecting your Ring devices. In-fact, it doesn't offer any extra connectivity boost to your Ring cameras or doorbells, unlike the Ring Chime Pro which acts as a signal booster for them.
There are other devices you can use to control your Ring devices, such as the Amazon Echo devices. All Echo devices can act as a two-way intercom. allowing you to speak to visitors, however the ones with a touchscreen (i.e. the Spot and Show) also allow you to view the video feeds from your Ring cameras:
If you do opt to purchase a Ring Bridge, keep in mind that only one Bridge per household is allowed at this time. It controls up to 50 smart lights, so hopefully you don't need more than that!
Does Using A Ring Hub Improve the Ring Camera & Doorbell Experience?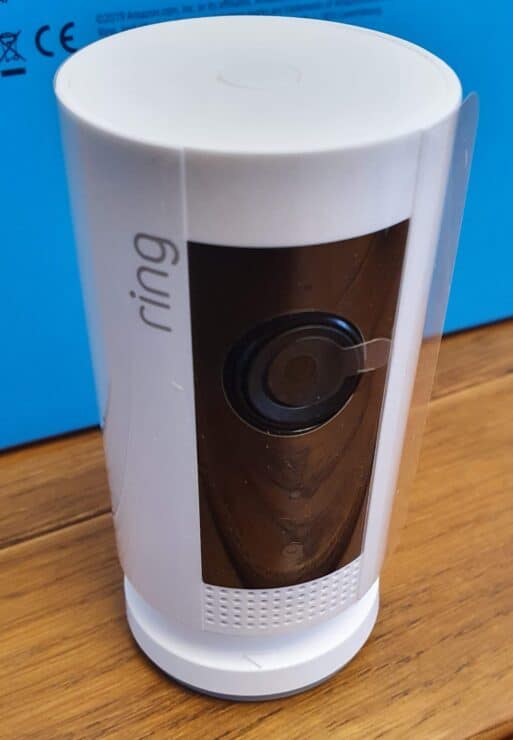 Utilizing a Ring Bridge can definitely improve the Ring experience, creating a more cohesive network of control that seems almost effortless to operate.
While the app already has many functions (such as motion detection zones, person-only detection, snooze options, etc), introducing the Ring Smart Lighting Bridge into your smart home setup adds an awesome feature – linked recording.
This allows your Ring cameras and doorbells to record when the smart lighting motion sensors detect motion, and vice versa – you can set it so that your Ring Smart Lights come on when your Ring cameras (or doorbell) detects motion:
This is a very useful feature, and it'll feel a bit like sci-fi. When you pull up to your home, all your lights can come on (due to the motion being detected). Or if it's a potential intruder, all your light will come on and your cameras will record – for extra peace of mind. Nice!
Whilst it's always been possible to have lights come on based on motion (such as using Philips Hue's ecosystem of lights), being able to link lights and smart cameras with Ring is almost a game changer.
Secondly, using the Ring Bridge 'unlocks' a load of extra features from your Amazon Echo devices – effectively allowing your Echo devices to become a hub. It allows you to control motion sensitivity, light brightness, auto shut-off timers, triggering the lights as part of Alexa routines and more.
However the Ring Bridge doesn't add any extra Alexa control for Ring cameras and doorbells (just Ring smart lights).
What Equipment Do Ring Cameras & Doorbells Need?
Ring smart home devices don't need a barrage of equipment to be functional. They really only need a good, solid Wi-Fi connection, and the Ring app on your smart phone. That's it.
If you choose to hardwire the Ring doorbell into your existing doorbell wiring, you will of course need the appropriate tools. To be on the safe side, it's honestly best to have a professional electrician perform the wiring.
Since Ring transmits full HD video recordings, a strong Wi-Fi connection is key. Therefore if there's a big distance between your Ring camera and the internet router, a WiFi extender or 'whole house' mesh Wi-Fi system may be better. Alternatively, the Ring Chime Pro acts as a Wi-Fi extender for your Ring cameras and doorbells.
The only exception here is the Ring Stick-up Cam Elite and Ring Doorbell Elite, which both use PoE (power over Ethernet) instead of WiFi. In this case, you'll need to run powered Ethernet cable to them.
Can You Upgrade to the Ring Bridge In the Future?
By all means, yes you can! Even though it isn't necessary (as I covered earlier), it's certainly designed to work seamlessly with all Ring smart home devices, and it can be used to streamline your operation of them.
Therefore there's no reason why you can't just have Ring cameras and doorbells now, but later on add a Ring Bridge (for Ring's smart lighting range), and benefit from the extra linked recording features at that point.
Ring also recommends adding the Amazon Echo to further facilitate the operation of all of your Ring smart home devices. Controlling all of your devices with simple voice commands have been a preference of many Ring smart device owners, especially since Amazon purchased Ring and sought ever-closer integration between the two sets of devices.
How the Ring Bridge Could Improve Ring Cameras In The Future
While Ring smart home devices are already fantastic items – improvements could still be made.
For example, Ring cameras unfortunately do not support local storage. If you get a notification, and you didn't view the video at the time you received the notification, you won't be able to see the video later.
Should you want to review video you've already seen, you also won't be able to do that. If you want your videos stored, Ring currently requires that you purchase cloud storage on either a monthly or annual plan.
In the future, it would be beneficial, convenient, and cost-effective if Ring would add local storage, without a paid subscription, to their already extensive features. Even if they added a free plan (perhaps with a certain amount of storage) in addition to their already paid plans, it would make it easier for customers to keep track of their videos.
They could add this via the Ring Bridge, after all. Just throw in a $30 hard drive (250GB storage would be plenty for HD recordings), and it could allow Ring cameras and doorbells to have local storage.
Of course, there's one big flaw here – Ring like selling cloud plans! They probably won't rush to offer local storage, because their business is partly based on this recurring revenue.
In the meantime, if you're looking for video cameras that do offer local storage at no extra cost, you can try:
Wyze cams. These convenient cameras offer somewhat more basic features that Ring products do. However, if you don't need all the bells and whistles that Ring devices have to offer, Wyze has several affordable and useful products.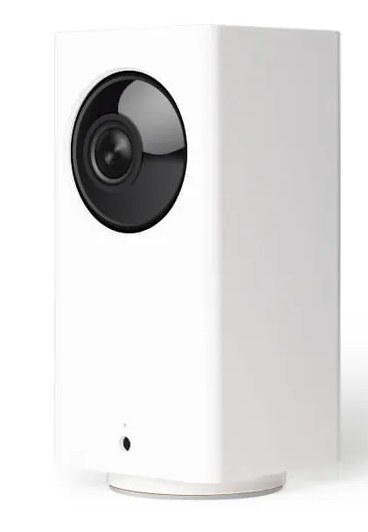 So while the Ring Bridge isn't necessary to control the many functions of your Ring smart home devices – it's still a very useful tool.
Pair it with your Amazon Echo as well, and the possibilities for seamless control and ease of operation are practically endless – even if local storage probably won't be offered any time soon!