Traditional CCTV cameras and professional-grade security systems have always supported 24/7 constant recording as a standard feature. It wouldn't even have been listed as a selling point. But these systems sometimes relied on recordings being made to tape or hard drives stored on-premises, a weakness in the overall security system.
Hence the shift to smart cameras had a big selling point: they offered easy-to-access (and secure) cloud based access to your saved recordings. But the one big trade-off of this smart functionality is that sending video clips to 'the cloud' 24/7 wasn't always practical, especially due to bandwidth and storage costs.
As a result, relatively few smart cameras support 24/7 recording out of the box. Thankfully some of them do however, so I wanted to write this article to cover exactly which smart devices do offer this.
Some (or all) of the smart cameras from Google Nest, Arlo, Eufy, Wyze and Kasa support 24/7 continuous recordings, although brands like Ring and Blink (that don't offer this) offer alternative features instead.
How Smart Cameras Tend To Work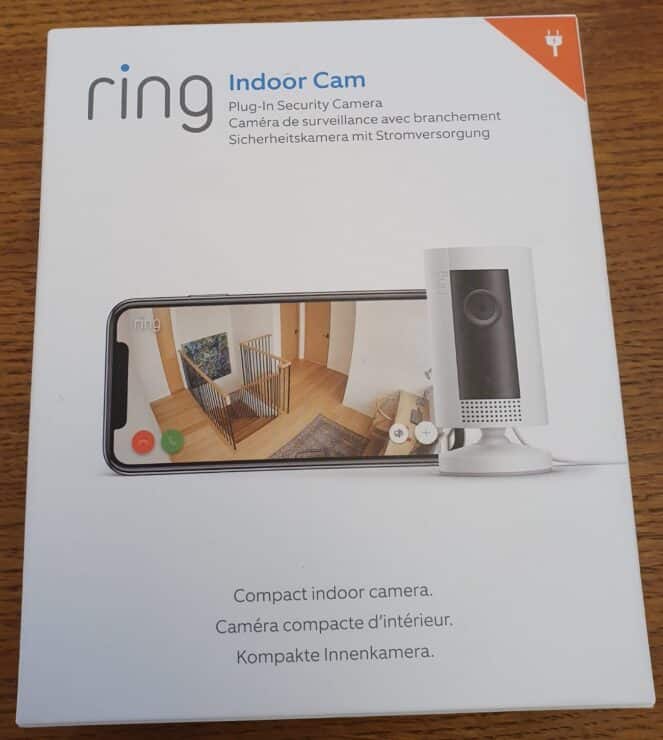 Part of the selling point of smart cameras is that they notify you when there's been motion around your property. For example, a smart camera will have on-board pixel-detection algorithms to see that someone (or something) is moving around, or use PIR (passive infrared sensors) to detect changing heat signatures.
At this point, they'll then start recording and notify you of the detected motion. This works fairly well overall, and it sort of makes 24/7 recording less necessary because you'll still see all the video clips that matter (such as a visitor coming to your property, or a potential burglar moving around your house).
In theory.
But in practise, smart cameras aren't perfect and they can miss important events by just relying on motion-based alerts – especially for battery powered cameras that have to employ a bunch of power-saving measures to save battery power.
Even my hard-wired Ring Doorbell Pro misses some motion events, which obviously isn't ideal! As a result, I've often wanted Ring to support 24/7 recording – something they promised back in 2018 but never delivered.
So since it would be a useful feature, which smart cameras support constant recording?
Which Smart Cameras Support 24/7 Footage
In general, whilst Ring and Blink do not support 24/7 recordings, there are smart cameras from a range of companies that support 24/7 constant recordings in some form:
Nest
Reolink
Arlo
Eufy
Wyze Cam
Kasa Spot
However some of those will charge you extra for 24/7 recordings, which I'll explore later. Also saying that "Eufy" (for example) might offer 24/7 recordings doesn't tell the full story, since the majority of Eufy cameras actually don't support it either.
And the Wyze Cam Outdoor only supports "scheduled recording" (where you get constant recordings only at certain times of the day), instead of true, 24/7 recording. As a final example, Google Nest only deliver this feature if you pay them money each month.
In short, it's not as easy as saying "these companies deliver 24/7 footage", so I'll cover how well each company does actually offer continuous recordings in each section below.
Google Nest 24/7 Video Support
Google Nest's cameras – including the Nest Indoor and Outdoor range, along with the Nest Hub Max which has an integrated camera – comes with an optional Nest Aware subscription plan which starts at $6/month (or $60 per year) but goes up to $12/month ($120 per year).
This more expensive plan is called Nest Aware Plus, and it's the only plan which adds 24/7 video supports to your Nest cameras. In other words, you don't get constant recordings if you 'just' pay for the basic Nest Aware $6/month plan. On the plus side, the Nest Aware Plus plan covers all your cameras meaning that if you had 5 Nest devices, you'd get continuous recording for all of them.
The 24/7 recording clips are kept for up to 10 days on Google's cloud servers, meaning you can access them anywhere, anytime and download as many clips as you'd like.
Eufy Cam Constant Recordings
I recently wrote about the whole Eufy Cam range and their 24/7 support, but the gist is that only the eufy indoor cam actually supports continuous recordings. This includes the eufy indoor cam pan and tilt model, too – but it means that the eufy doorbell and the outdoor 2/2C/E products don't support 24/7 recordings.
You can set this up on the app, either to always record continuously (i.e. 24/7), or to record continuously only at set times of the day (such as 9am-5pm):
The indoor eufy cameras usually record in a 2k (2560 x 1920) resolution, but in 24/7 mode they only record in full HD (1920 x 1080) due to the extra storage space that 24/7 recordings will take up.
The recordings can be stored on an SD card or a NAS, or you do have the option to pay eufy for an optional $3/month cloud storage plan. In other words, you can choose exactly how and where you store your 24/7 eufy cam recordings – on-prem at your house, or in the eufy cloud.
Arlo continuous recordings support
Arlo have changed their subscription plans over the years, although the latest information is that if you want 24/7 recording support, you must purchase a 'CVR plan' which costs $10/month ($100/year) per camera for 14 day's of video storage, or $20/month ($200/year) per camera for 30 day's storage.
The clear downside is that this isn't too cheap. If you had 5 Arlo cameras, you'd pay at least $500/year for 14 day's of storage per camera. However that's not the only downside: you also can't download any CVR (continuous video recording) video clips. You can only view them.
This therefore means that Arlo's 24/7 support is fairly pricey, and almost a bit limited. Thankfully the plan can be purchased with a fair range of their products:
Arlo Ultra
Arlo Pro 2
Arlo Q
Arlo Q Plus
Arlo Baby
Reolink's 24/7 Support
The vast majority of Reolink's cameras support 24/7 continuous recording. And unlike many of their competitors, they support streaming (i.e. recording) to local SD cards and NAS' without subscription plans.
I already had a NAS in my home when I reviewed one of Reolink's cameras, so I was able to get 24/7 recordings set-up with minimal fuss – or extra expense. I now have months of recordings stored on my NAS, without paying any extra each month.
To enable the 24/7 recording feature, launch the Reolink app, go to the camera's settings and click "Camera Recording". Then press "Schedule" and go to the "Timer" tab:
This then allows you to choose when your camera should record continuously – and if you want 24/7, just choose every time slot and click enabled.
Wyze Cam 24/7 Support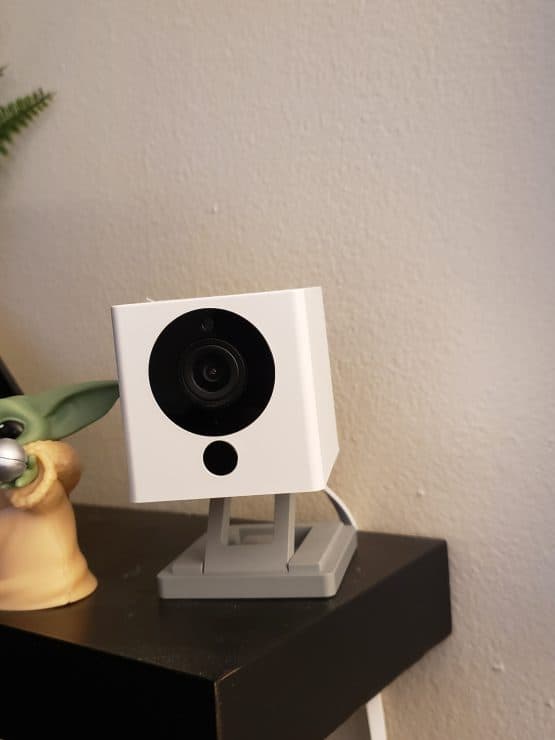 The Wyze Cam range is split into two: there's a few indoor cameras, and then there's an outdoor cameras. As I mentioned above, the outdoor Wyze Cam doesn't support true 24/7 recording: it only allows for "scheduled recordings", whereby the camera will record continuously for up to 10 hours each day.
This compares to the indoor cameras which do support continuous recordings for 24 hours a day, up to the storage capacity of the SD card – which seems to be 32GB in practical terms.
The downside of Wyze only supporting up to 32GB cards in practise is that HD recordings will fill up the card in 2-3 days max (in 24/7 recording mode). After this point, the oldest recordings start getting overwritten.
Luckily, there is an alternative: tinyCam supports Wyze Cam 24/7 recording mode, giving you full cloud storage for 7 day's of video recordings, for $3.99/month (per camera).
TP-Link Kasa Continuous Recording
TP-Link's Kasa smart home range have a number of smart cameras, but only their Spot products support 24/7 recording.
These record to a local SD card which you have to buy separately, but then you can view back the recordings in the Kasa Smart app. Details are still a little scarce as it's a new product, but I believe that the max SD card size is 128 GB – a good size, as it'll support over a week's worth of 24/7, full HD video recordings.
Downsides of 24/7 Recording
Whilst having your smart camera record continuously is a good thing in general, it will have some downsides too:
You're houses bandwidth use will be much higher (with cloud plans). If your camera doesn't support local storage, all the video clips will be uploaded to the cloud. If you don't have an unlimited use internet policy, you may therefore be hit with excess use charges which can get pricey quickly.
The device will be working harder and use up more electric. Whilst you almost always have to plug-in the device to use 24/7 recording, you'll still end up paying a bit more in electric use for your camera when it's constantly recording.

Equally, your device will be working much harder than it usually will. Whilst it's hopefully manufactured with 24/7 recording in mind, there's no guarantee that it won't shorten the potential lifespan of your device (even by 1-2 years).
Continuous recordings are often stored locally, on an SD card or a NAS. This means that if your camera is stolen, these recordings are lost. Yes, some smart cameras allow you to backup these 24/7 clips to the cloud, but the majority don't. This is therefore a flaw in your house's security system, because a burglar can just steal the camera if it's not mounted too high up.
Extra cost. Whether it's the cost of an SD card, a NAS or a monthly subscription plan, you need to pay extra for your smart camera to constantly record. Whilst you may need an SD card or cloud plan anyone, you'll probably find that you'll have to pay more for your SD card or cloud plan in 24/7 mode.
Alternatives to constant smart camera recordings
Whilst constant, 24/7 video clips are a feature that I wish I had on my Ring cameras, smart cameras that don't offer this feature usually offer a half decent substitute instead – snapshot captures, also called timeline previews:
This feature is where your smart camera takes a still image at regular intervals, allowing you to get a fairly decent viewpoint of exactly what's been happening around your property throughout the day. For example, if you have multiple smart cameras, all set to 30 second frequency, you'll almost certainly be able to spot any nefarious activity via the snapshot images.
Finally, you could always just get an 'old style' CCTV or DVR camera to use in addition to your smart cameras. These usually record to a local hard drive or even a VHS (if you buy an ultra second hand one!), but they work well and give you 24/7 recordings for extra piece of mind. Of course, these recordings will be stored locally in your house, so you may need to secure the hard drive unit if possible.