There's nothing like coming home to relax after a long day. To that end, in addition to other comfort features of their home, many people invest in their lighting as well – particularly ambient lighting. This kind of lighting makes coming home that much more relaxing.
Today, lighting goes beyond just fancy light fixtures and includes being decorative with the colors and hues of the bulbs as well. Enter the smart bulb.
Smart bulbs have given many people the option to add atmosphere to their home – but they also cost more than the average light bulb. In some cases, a lot more! Why is that? Why are smart bulbs so darn expensive?
What Are Smart Bulbs?
Smart bulbs are just one of the many components of the modern smart home. These bulbs come in an almost endless variety of sizes, and shapes, and have the ability to change to a practically infinite array of colors.
Some of the sizes available are A19 and E26 bulbs that fit in most standard light sockets.
They also come in BR 30's that are wider at the top, which are often used for recessed lighting, such as those found in kitchens and living rooms. They even come in slender, elegantly-shaped E12 bulbs that are commonly used in more decorative fixtures such as chandeliers.
While most are LED bulbs, some, such as the Philips Hue Filament, use filaments to produce light. These, however, only display varying shades and brightness of white – no color.
Smart bulbs use connection protocols such as Wi-fi, Zigbee, or even Bluetooth. They also have their own apps which give you the ability to control your bulbs, as well as set schedules and change colors, even if you're not home.
Though these bulbs are a beautiful and interesting way to add a pop of color and décor to your home, many users have complained about one aspect of smart bulbs – the price!
Let's face it, standard light bulbs are practically a dime a dozen. You can easily pop into your nearest Target or Walmart and grab a 4-pack of 60-watt bulbs for just about $7. This is far from the case with smart bulbs.
Take for example a Philips Hue E26 Color Bulb. It runs just about $50 – and that's just for one bulb! Another brand, LIFX, sells a Color E26, that in comparison with standard light bulbs, also comes in with a hefty price tag of $35.
| | |
| --- | --- |
| Bulb | Typical Price |
| Standard non-smart bulb | $1-2 each |
| Philips Hue E26 Color Bulb | $50 |
| LIFX Color E26 | $35 |
A comparison of different bulb prices
Sure, they can display colors, but at the end of the day smart bulbs are still light bulbs, right? So why do they cost so much?
Reasons Why Smart Bulbs Are So Expensive
Smart bulbs are no doubt a fun and colorful way to add ambiance to your home. Still, they are light bulbs after all – so why do they cost so much? Interestingly enough, there are a few solid reasons.
Reason #1: They're Intricately Designed
Standard light bulbs aren't all that complicated. They give off white, or off-white light, and except for those 3-way bulbs that can achieve 3 levels of brightness, they typically don't change in brightness either. And if you're not in the room, you can't turn them on and off. But smart bulbs take it up a notch – several notches actually!
Not only can smart bulbs turn on and off remotely, but many of them dim and get brighter, as well as change to a plethora of colors. All of these things require a substantial amount of technology to be put into a small package.
There are many different components that have to work well together without risk of overheating or causing dangerous electrical shorts. The safe development and manufacturing of smart bulbs is then critical to not only the company and its reputation, but the safety of you and your family.
Reason #2: Smart Home Automation
You know how in the Amazon Alexa commercials you see how people walk in and tell Alexa to "make the living room light blue" or "dim the lights"? Well, as you might already be aware, those are smart bulbs. The fact that they work with smart home hubs such as Alexa and the Amazon Echo is yet another reason why smart bulbs cost so much.
Manufacturers need to incorporate the technology needed to make sure that these devices comply with and work well with smart home hubs, including the Amazon Alexa, Hue hub, Apple HomeKit…and the list goes on.
In addition, some bulbs, such as those that use Zigbee, like Philips Hue, often have to have a separate hub in order to be able to use the bulbs. Zigbee hubs enable you to use your bulbs with Wi-Fi, so that you can use the Hue app on your smart device, as well as connect to other smart home hubs.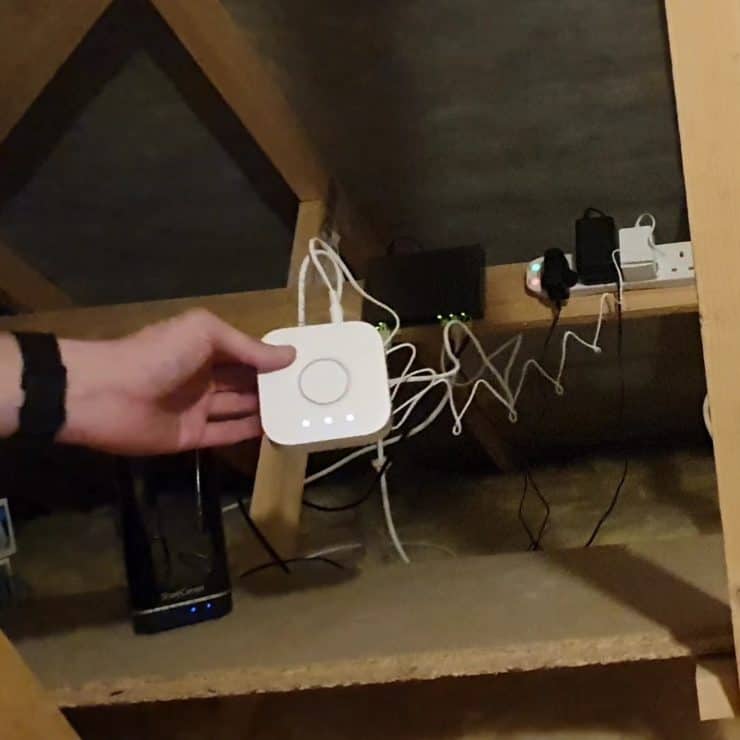 If you happen to have an Amazon Echo with a Zigbee hub, however, the Hue Bridge may not be required. In fact, more recent versions of Philips Hue bulbs are able to go without a Zigbee bridge due to the Bluetooth mode. If you happen to use an older version of the bulbs, however, you will still need that bridge.
Reason #3: App Development
Each smart bulb has its own manufacturer. These manufacturers make apps specifically for their smart bulbs so that you can control their various aspects such as color, brightness, and schedules.
Not only do you have options for color selection, but these apps also offer different modes depending on what you're in the mood for.
These apps need to be developed, tested, and they need to make sure that they work with the various smart home automations available today.
All of this requires time and money – which the end-user (a.k.a you and I) end up absorbing a portion of. As time goes on and technology continues to change and advance, these apps need to be kept up. Because of this, updates will be required, and thus requires more testing and upgrading of certain systems in order to keep your smart bulbs working seamlessly.
Reason #4: Licensing
No matter what wireless communication protocol your smart bulbs may use – whether it's Wi-fi, Zigbee, or Bluetooth, a license must be acquired in order to use said communication protocol. Just as with app development and maintenance, adjustments and upgrades may be required over time, especially as different communication protocols continue to advance.
In addition, this can cost a decent amount of money. Manufacturers must pay (at least) $10,000 each year to produce Z-Wave products, for example.
If their devices are to work with smart home hubs such as Alexa, Apple HomeKit and Google, additional certifications are necessary in order to make these integrations seamless.
Cheap (But Quality!) Smart Bulbs
So what if you want to take advantage of the smart bulb wave, but not looking to empty your pockets to do so? Not to worry – there are some really good options available for every budget.
For starters, even though these options are cheaper than say, a Philips Hue bulb, they're still going to be more expensive than your traditional light bulb, due to all of the fun things it can do.
However, smart bulbs also last much longer than standard bulbs, so what you'd pay for one of these is comparable to what you'd pay to replace a standard bulb a few times.
One brand that stands out as being good quality, but without breaking the bank, is Sylvania Smart Bulbs. They're from a trusted name that once made televisions, and now – smart bulbs. They retail on Amazon for about $35 for a 4-pack of bulbs, which comes out to roughly $8.75 a bulb – not bad! They're highly-rated and work well with Amazon's Alexa and Google Home only. They can't be used with Apple HomeKit, and shouldn't be used in fully-enclosed light fixtures.
Nanoleaf has a very intricately-designed smart bulb that's hexagonal in shape. It comes in at $15-20 for one bulb, but is still a far cry from a Philips Hue at $50! This Nanoleaf Essentials bulb is an option if you want to spend less, but also want your bulb to have an extra bit of decorative flair.
Sengled also makes a good, affordable smart bulb. They retail for about $30 for 4 bulbs – about $7.50/bulb. They're compatible with Alexa, as well as Google Assistant.
If you need something that works with Apple HomeKit, meross sells a pack of 4 bulbs at about $50 on Amazon, working out to about $12.50/bulb. It makes for a good option that works with all of the major smart home hubs.
The approximate price per smart bulb
The Price of Ambience
Smart bulbs are no doubt more expensive than your standard light bulbs – but for good reason! There's a lot of technology packed into these little bulbs. Plus, they add a comfortable, yet decorative flair to your home and help you relax.
Fortunately, you don't have to empty your wallet in order to take advantage of all that smart bulbs have to offer. There are some great, budget-friendly options that will allow you to also indulge in the epic lighting that smart bulbs provide.